Darkwave duo Corlyx explore mental illness in their video for "Porcelain Skin", a song featured on their forthcoming third studio album Together Apart, which is out this September through Negative Gain.
The song is deliberate in its composition, straying from the harsher industrial tones the pair usually create, leaning towards more 80s infused gothic rock and post-punk.
As for the lyrical content, singer Caitlin Stokes explains:
"This song is actually about my mother who suffers from severe mental illnesses, I wanted to finally write about her finding the beauty in her incredibly fragile state, when we finished the track we were still in lockdown so making a video without being able to leave the home studio was a bit challenging but we managed to get creative with some greenscreen fx and made the best out of our isolation, a much needed creative outlet for us".
Watch the video for "Porcelain Skin" below:
Corlyx was formed in Los Angeles in 2015, with the meeting of singer-songwriter Caitlin Stokes and Producer/Guitarist Brandon Ashley. The duo released their first EP "One Of Us" one year following Corlyx's inception, then moved to Berlin Germany to work on their first full-length album "Music 2F2".
Berlin brought so much inspiration to their music and songwriting, the grotesque landscape of the inner city allowed the Duo to fully express their darker inclinations.
Following this, Corlyx relocated to the UK, to work on their second studio Album "In2 The Skin" (released August 16th 2019. The pair would then develop their live show, touring in both countries, Germany and England.
"Porcelain Skin" is the first single off Corlyx's third album Together Apart which will be out September 15th on Negative Gain.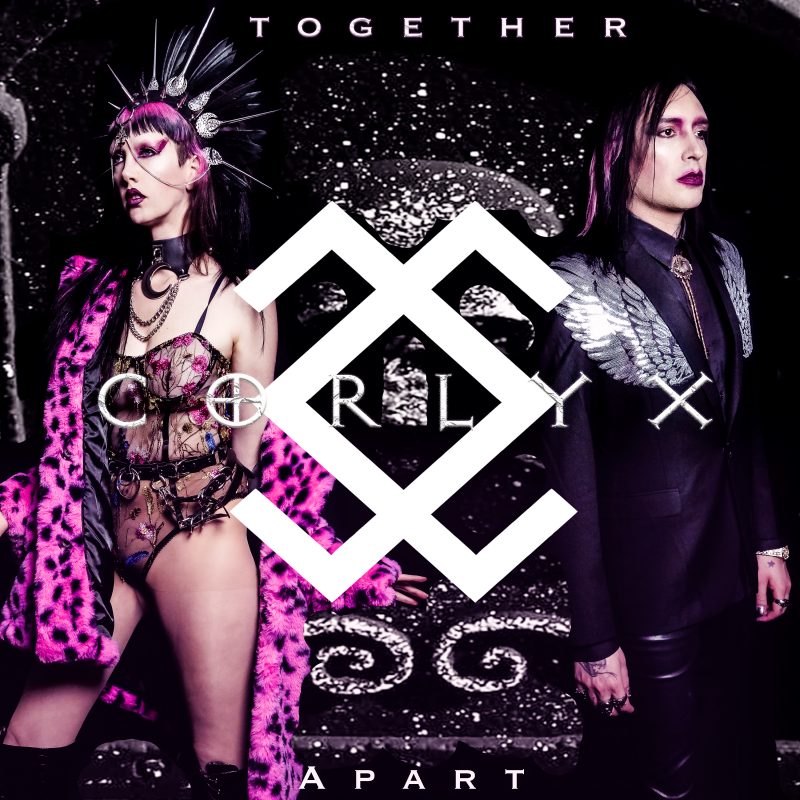 Follow Corlyx: