Darkwave act VV & The Void's single, "Replicant", has been given the remix treatment by Kill Shelter. Suffering from creative burnout, VV (aka Valentina Veil) took some time out from social media and the internet to regain her footing and reassess her trajectory as a musician…and, quite simply, as a human being.
"It was like finding out there are so many uploaded polished copies of myself out there," she says. "Social media created "replicants" of us and the more we dig into this mazy technology universe the more we will find ourselves meditating on what, who we are. "How are the stars made out of? Scars or sparks?" recites the chorus. Once we realize that we don't need to look necessarily brilliant and be liked by everyone all the time is when acceptance and healing begin. Our scars matter, our bad memories too."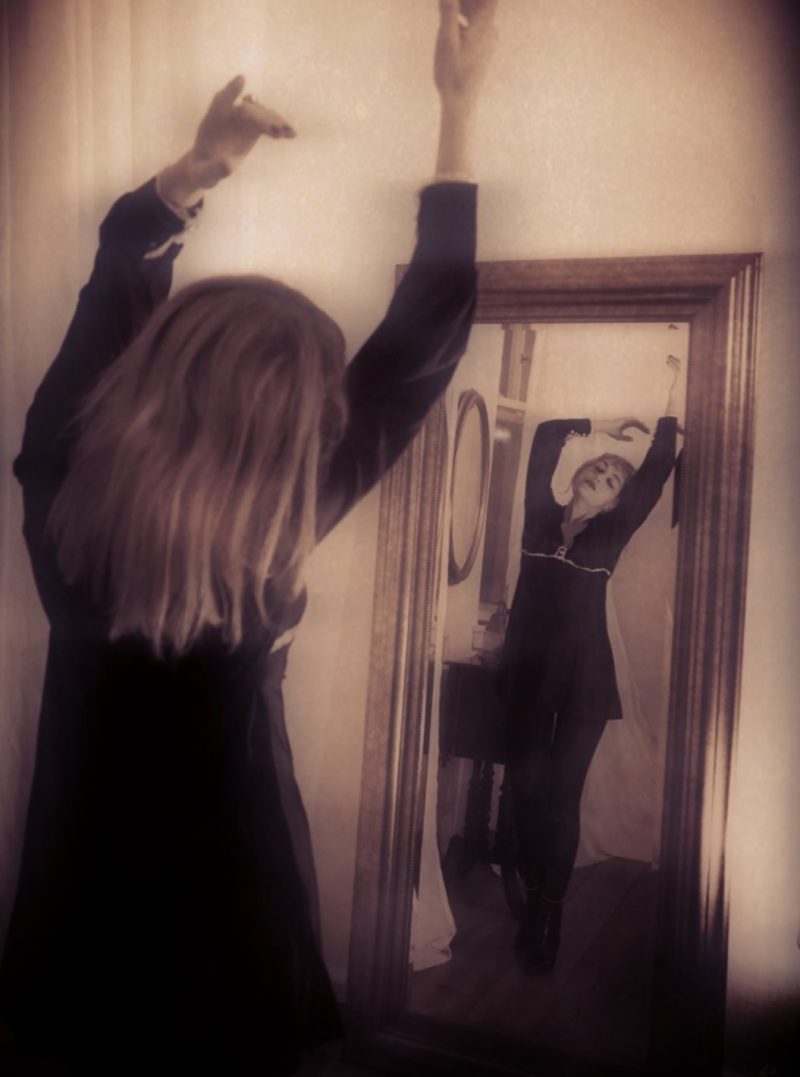 VV & The Void's music celebrates earthly and lucid dichotomy of grace and disproportion, the feminine and the masculine, the moon and the sun, birth and death, and the war of consciousness from the perspective of unconsciousness. "Replicant", off VV's second full-length album, was mixed by John Fryer (Cocteau Twins, This Mortal Coil, Nine Inch Nails, Depeche Mode) and mastered by Pete Burns (Kill Shelter). The remix remains fundamentally ethereal, peppered with gothic overtones and minimal-drone.
Valentina Veil started VV & The Void in Melbourne, Australia. After signing with LA-based label Cleopatra Records, they released their first full-length album The Upper Room in May 2018. Valentina Veil has written, recorded, and produced the album that was mixed by Lindsay Gravina (The Birthday Party, Swervedriver) at Birdland Studios, in Melbourne, Australia. The band toured extensively Europe and was invited by Chameleons Vox to join the UK leg of their tour 2018. Valentina Veil has also collaborated and contributed vocals for Night Nail.
Listen to the Kill Shelter remix of "Replicant", out now via Cleopatra Records, below:
VV & The Void is currently writing new material and will be performing at Wave Gothic Treffen (Leipzig, Germany) in May 2022.
Follow VV & The Void:
All photos by Olivia van der Will