More than twenty years after calling a hiatus, darkwave act Venus in Disgrace has resurrected itself through Lost Generation Records. The result of this fruitful reunion is Dancefloor Nostalgia, an aptly titled record cut in the fall of 2020.
Born in Rome during the second half of the 90s, Venus in Disgrace was comprised of music critic Fabio Babini (vocals and lyrics) and grindcore vet Max Varani (synth and programming). Influenced by the electronic darkwave scene, in 1999 the duo published a demo but had then soon dissolved shortly thereafter.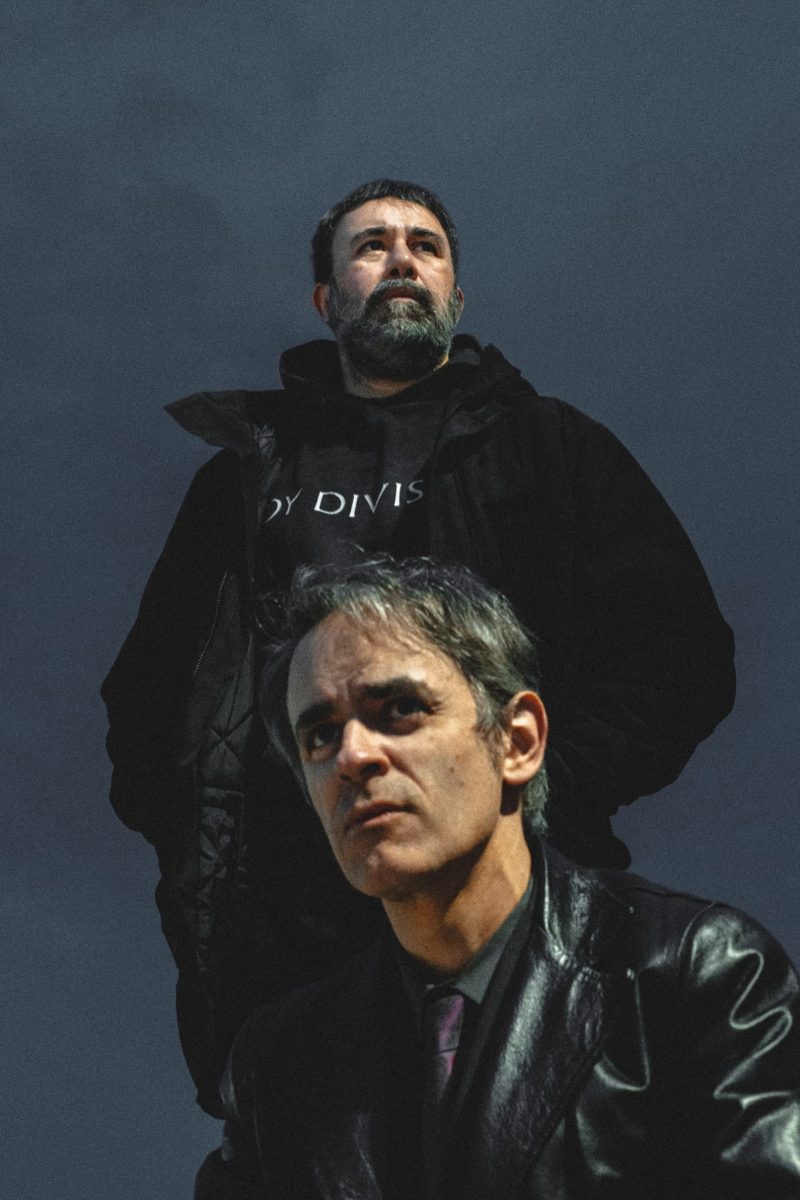 "White Desire" is taken from Venus in Disgrace's debut album "Dancefloor Nostalgia" which is out on April 2, 2021 via Lost Generation Records. The track was mixed and mastered by Fabio Fraschini (Arctic Plateau, Novembre).
"Dancefloor Nostalgia is the manifesto of a world that no longer exists but that, somehow, we're still here celebrating. Dancing in the shadows, invariably," says the band. "These songs don't live on memories, but they take them by the hand and carry them to a new, parallel dimension, where they take shape again under a different light. Lost gazes, places so distant in time that they seemed to no longer belong to anyone, the distant echo of the sound of a spinning vinyl and the movements in the throes of a rhythmic delirium, almost as if it were a ritual. A man who had to cross the river of desire, constantly getting lost among the currents, knowing that only in this way he could find himself once again, through a slow spiritual healing."
The band adds that the experience of their music is akin to "turning back towards the past only to encounter the future, while dancing in the shadows. Dance is the main theme, symbolic of the body becomes free, simple, and natural again through movement."
Venus in Disgrace believes minimalism has had its day: "Now is the time for analog synths in all their captivating mystery," they proclaim. Max Varani's rich synthesizers channel the path of Soft Cell, Twins, Talk Talk, Depeche Mode, and New Order. An immersion in a world of darker broad spectrum sounds, peppered with Marco De Ritis' guitars, creates a sonic link to Chameleons, Clan of Xymox, Deine Lakaien, and Psychedelic Furs.
Watch the video for "White Desire" below:
"White Desire" is out now. Order Here
Follow Venus in Disgrace: