Italian darkwave band Neila Invo is unleashing a new offering to the world: the haunting, highly unsettling Murder's Prayer. Inspired by the darker side of the subconscious, the song's lyrics illustrate lead vocalist Elettra's dream of a serial killer recounting his first "hunt." The titular prayer refers to the evil inner voice urging him to commit atrocities. The song was mixed by Roberto Amato (Geometric Vision) and mastered by Francesco Giuliano (Hive Music).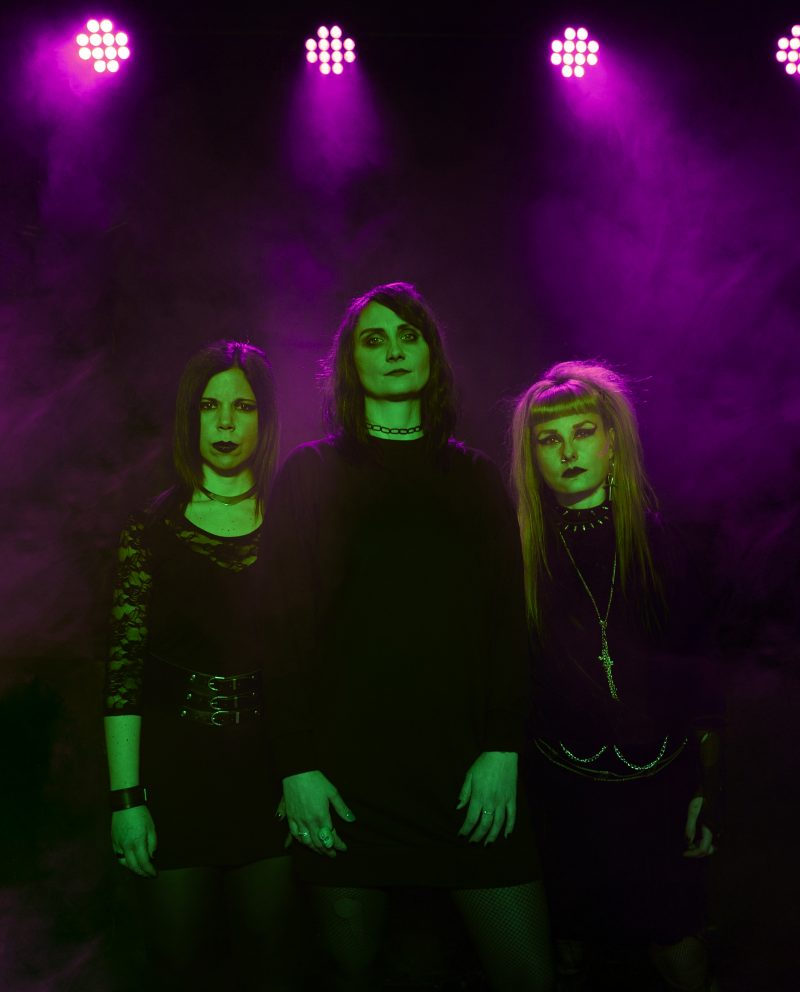 The accompanying video, directed by Elio De Filippo (with the photography of Jessica Squillante), diverges from the disturbing lyrical content, taking inspiration instead from the band's name. The video depicts a weakened alien in the woods as the protagonists attempt to save him. "We didn't want it to look too serious, we'd rather make it like a 90s amateur movie," says the band.
Neila Invo burst forth on the scene in 2019, sparked by an idea of vocalist Elettra and bassist Valeria. A year later Claudia, already active in Ash Code, joined the band on keyboards. That pivotal moment launched the band's  minimalist experimentation with a mix of cold synths, a deep bass, and ethereal voice.
Watch the video for Murder's Prayer below:
Stream the song here on Neila Invo's Bandcamp page.