Hailing from the pulsating heart of Washington, D.C., Maduro is a seasoned studio producer who has been orchestrating a symphony of sonic transformations for more than twenty years. Embracing numerous identities within the musical realm, this dark electronic virtuoso is a master alchemist, skillfully blending the edgy beats of EBM, the mechanical rhythm of industrial, the kinetic energy of techno, and the brooding pulse of darkwave. To this potent cocktail, he infuses a dash of New Beat and breaks, ultimately creating a sound that is as distinctive as it is compelling.
The opening track for his cryptic compositions, "When We Were Dreams," features catchy spoken word rippling through the atomsphere, distorted yet captivating, layered over a canvas of squalling and buzzing synthesizers. Rather than succumbing to pandemonium, this harmonic dissonance carves out a pulsating terrain fit for the dancefloor, drawing dancers into its hypnotic sway.
The visual interpretation of the single comes to life through the creative lens of Cleo Arevalo, a multi-talented artist hailing from El Paso. Orchestrating both the production and direction, Cleo found support in the form of Alex Horcasitas, whose mastery in lighting effects added another layer of allure to the video's overall aesthetics, bringing forth a mysterious montage of glitchy moments.
Cleo's vision captured the notion of traveling through different stages of consciousness, portraying doors and portals. "…in this video, a roguish character exists in an abstract space of low-fi VHS nostalgia," says Cleo. "A world that can only be accessed through the floating frame that not even this character can control."
Watch the video below:
Maduro's new album carves out a mesmerizing pathway, leading listeners on a journey through the dimly lit, extraterrestrial landscapes of electronic music, all imbued with an undercurrent of acid-soaked tones. The mastering prowess of Adam Stilson, renowned for his work with luminaries such as Pixel Grip, Hide, Patriarchy, and Ritual Howls, was brought to bear on Pretty Cages.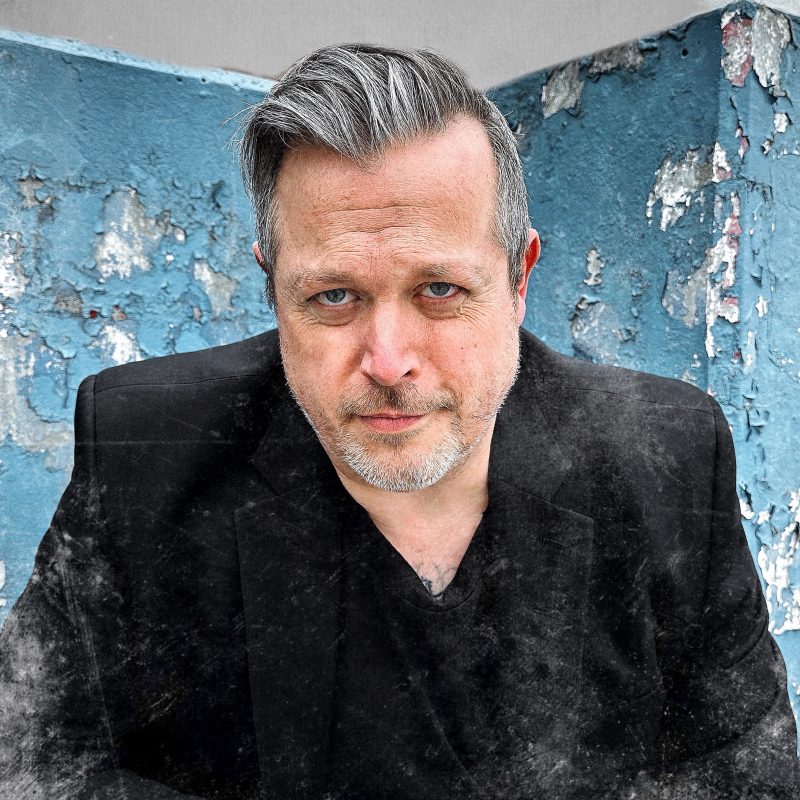 Maduro's sonic mastery has been celebrated across the globe, with his work gracing a wide array of label compilations from Alfa Matrix to the Universal Music Group. He has also had the honor of collaborating with industry titans like Miss Kittin, the Horrorist, Wumpscut, Jean-Luc De Meyer, Amon Tobin, Venetian Snares, and Muslimgauze, among others.
His extraordinary talent extends into the realm of remixes, where he's reimagined tracks by acclaimed artists such as Dean Garcia, HEALTH, Violent Vickie, and other notable figures. His unrivaled ability to manipulate sound is truly breathtaking as he continues to test the limits of electronic music with his innovative compositions and audacious soundscapes.
Yet, despite his undeniable proficiency, Maduro maintains an air of mystery, keeping a low profile and opting out of live performances. Regardless, the mid-2000s saw the rise of this pioneer in tribal fusion electronica, whose music deeply resonated with dancers and artists globally, earning him a devoted cult following and solidifying his status as an innovator in the electronic music scene. Undeniably, Maduro's impact on the genre is profound and far-reaching.
Pretty Cages is out now.
Follow Maduro: