Berlin-based artist Anita Goß, known as ANIQO, moves between the extremes like a ping-pong ball. With a commitment to minimalism and an appetite to blend "light and dark" in her innovative songs, she forges a unique sound existing somewhere between the genres of darkwave, psychedelic rock, singer-songwriter and folk.  David Bowie, Beth Gibbons, John Lennon, PJ Harvey, Arcade Fire and Sharon van Etten certainly influence her dark, subversive sound.
Must Surrender is the first single from her album BIRTH due to be released on June 4th: a very personal, stirring, liberating, touching but also socio-critical debut, full of dark light moments and fine musical elements. The album was created with her regular bandmates Torsten Füchsel (Herbst in Peking, Me to my Wall) and Illia Vovk (Nights Out) and Guy Sternberg (Kings of Convenience, Zweiraumwohnung, Feist, Giant Sand). She had previously worked with Sternberg on LoveLife at his studio called Low Swing.
"We live in an anxious world," ANIQO says. "Insecurity and control prevents surrender and letting go – and thus we stand in the way of ourselves too often and the life we actually want to live. That's what the song is about – it's about the freedom to create your own happiness – it's there when we take the leap into the unknown."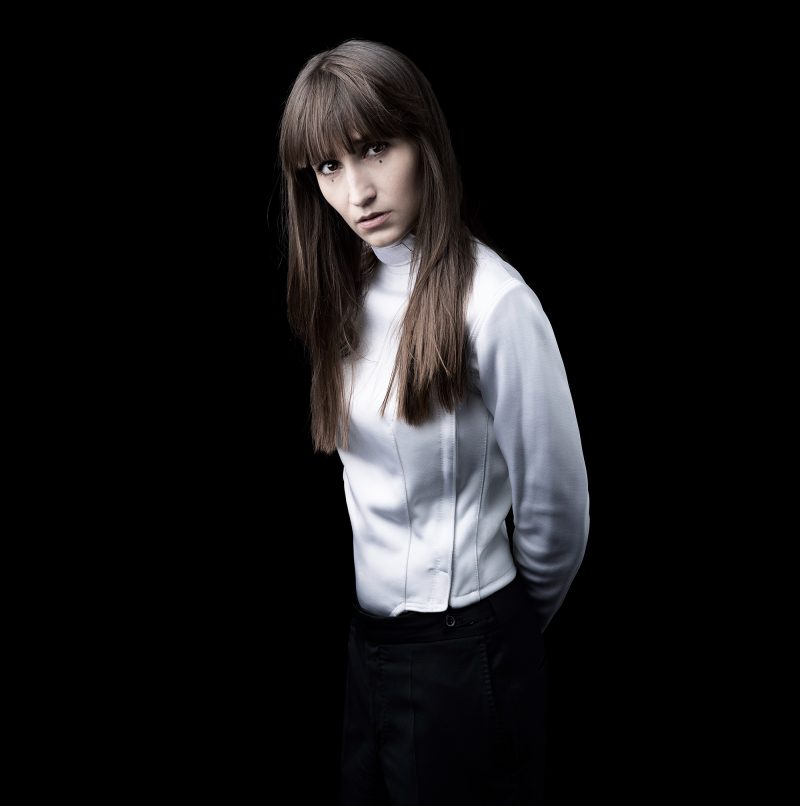 ANIQO recorded her first songs in Los Angeles in 2017 with producer and musician Joe Cardamone (The Icarus Line), which also brought her first international attention.
The artist has been making music and writing poems since her early teens. After studying literature and music, she felt like she needed to further pursue her career as an artist, implementing the recommendations her former teachers gave her: "I recognized how important the breath is – for music and for life."
The first official singles were released via Berlin-based UK label Duchess Box Records in 2019.
Watch the compelling and surreal video for Must Surrender below:
Follow ANIQO: