Drenched in shadowy undertones, the dark minimal synth project Blackbody Radiant has unveiled its debut EP, "Mask," marking its distinct place in the diverse world of darkwave. And along with the release of the EP is the debut of the enthralling video for "What You Want." A heady mix of glitchy analog projections, it's a deep dive into the chasm of human interaction, highlighting the barriers that hinder true connection.
Blackbody Radiant's Debut EP kickstarts with its title track, "Mask." This song is a voyage into the labyrinth of the human psyche, encapsulating the various facades we put on in our daily interactions. There's an unmistakable retro flair here, with a stark and alluring beat that resonates with the timeless synth charm reminiscent of legends like Throbbing Gristle.
With "Subsidence", you're in for a treat. This track feels like a treasured find from blogs like the legendary Systems of Romance or the revered Phoenix Hair Pins. It's dark, it's cinematic, and it embodies the essence of club nights like NYC's Wierd in its 2008 prime. The juxtaposition of a pulsating bassline and poetic verses paints a vivid picture of the ever-shifting balance between personal aspirations and the immense cosmic energies surrounding us.
However, it's the concluding track, "What You Want," that truly stands out. Commencing with a rhythmic pulse, the song lures you into a state of hypnotic immersion, once again delving into the intricacies of human communication.
The music video for "What You Want" is a tenebrous splendor. Evoking the vibes of a high-end 90s fashion editorial, it's a symphony of avant-garde aesthetics, with the video's male and female protagonists exuding stoic elegance against a backdrop of dynamic visual art. Every beat of this minimal darkwave track feels tailored for a grand runway moment. But just when you've been lulled by the striking visual cascade and mesmeric beats, the unexpected occurs – blood horrifically trickles down from mouths, shattering any sense of complacency or comfort.
This visual work of art was created by A. Fox and Jaydn Meier, with A. Fox directing and handled projections, while Matt Sundin provided additional direction and Lidia Nikonova masterfully handled cinematography.
Descend into the dark spectacle of "What You Want" below:
At the core of BLACKBODY RADIANT is A Fox. With an extensive portfolio that includes collaborations with Eleven Pond and BOAN, A Fox's artistic journey spans continents – from Kyiv to Los Angeles and previously, New York to Shanghai. This album isn't just a musical endeavor; it's a tribute to close bonds and the DIY spirit. It embodies the philosophy of living in the present, of unleashing one's inner creativity, a lesson learned from past artists and contemporaries like Violet Tremors and BRANES.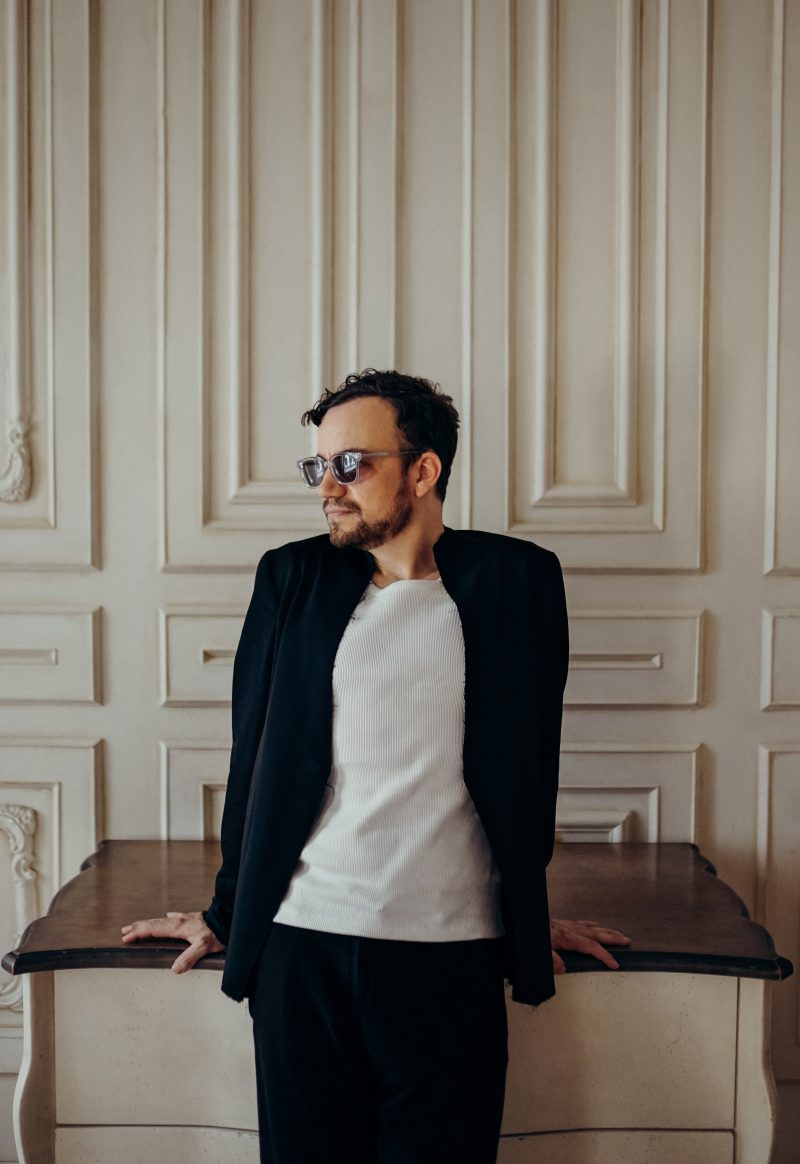 Experience the haunting allure of "Mask" EP on Bandcamp below or Spotify:
Follow Blackbody Radiant: