I'm feeling the cold can't deny it. Unwilling to die.
Don't tell me you can't hear the calling of so many nights.
Dark electronic music duo Deep Down Wise, aka Alvys H. and Alisa E., brings a new angle to post-punk, darkwave, and minimal eave with their unsettling anthem, Howling.  The deep bass goth track immerses the listener in the vast chambers of the inner self, pulsating with the energy of the dance floor.
The track, conceived during the pandemic and mastered at Abbey Road Studios by Simon Gibson, takes a minimalist approach to lyrics, but the energy around the words revolves around themes of isolation, desperation, and fear.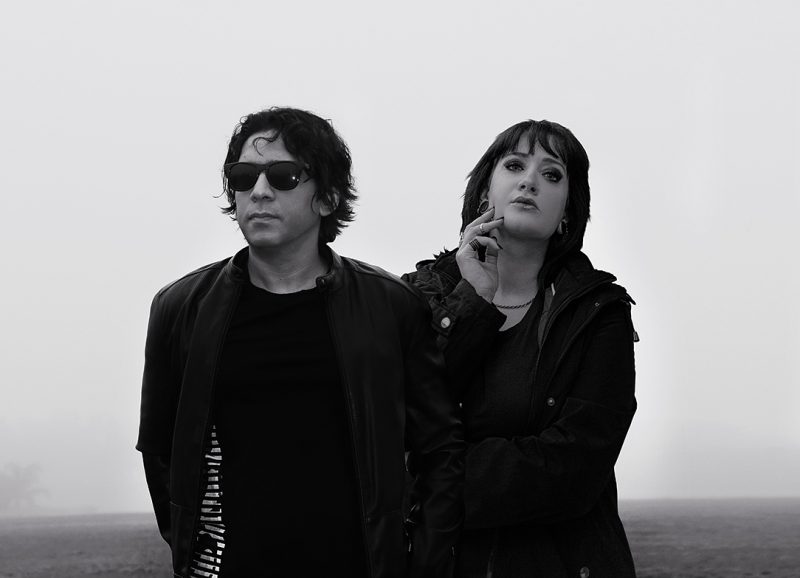 The band's 80s-90s influences are noteworthy here, particularly Songs Of Faith and Devotion-era Depeche Mode, via the unsettling imagery of Visage and the hair-raising minor chord noodlings of John Foxx. The accompanying video is a psychedelic kaleidoscope of abandonment, from the industrial wasteland of an empty factory to the foggy landscapes of a mountain –  the paradox of connection through isolation; of solitary confinement still held in a large space.
Watch the dazzling video for Howling below:
Check out the track here on Bandcamp.
Follow Deep Down Wise: