For those who wonder what exactly Cocteau Twins are saying, they are in luck, as the beloved band reveals plans to reissue their more lyrically coherent but no less beautiful final two albums, Four-Calendar Café (1993) and Milk & Kisses (1996), through the label 4AD in the United States. In preparation for these highly anticipated releases, Robin Guthrie, one of the band's core members, revisited his original studio mixes, producing dazzling 24-bit remastered versions of both albums. Notably, this launch represents the debut of these albums on vinyl in the US.
Furthermore, this is the first time the albums are to be released by 4AD, given that both were previously unveiled to American audiences through Capitol Records.
These reissues will be available on black vinyl and CD from January 12th, 2024, and are available for pre-order here.
See Tracklistings and release descriptions below: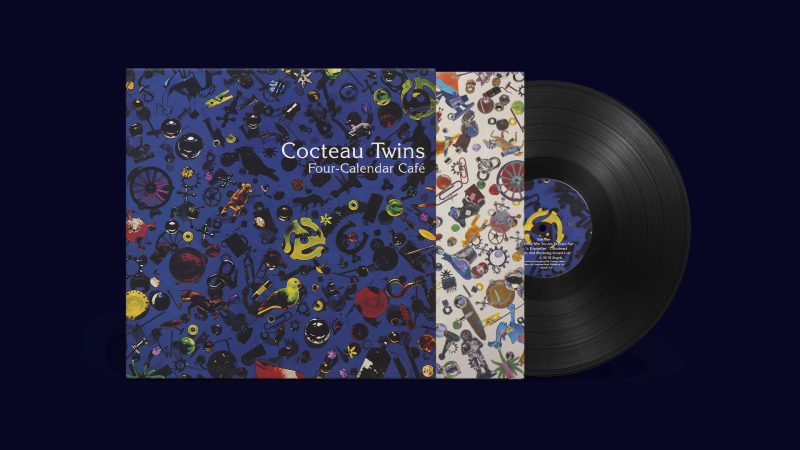 "Four-Calendar Café, now celebrating its thirtieth year, was the first of two Cocteau Twins albums previously released via Capitol Records in the US.
Like most Cocteau Twins works before it, Four-Calendar Café was recorded and produced by the band, this time at their September Sound studio on the banks of the Thames in West London. A beautiful yet bittersweet record featuring the singles "Bluebeard," "Evangeline," and "Summerhead," the band manifests maturity and fragility in equal measure, and while Liz's lyrics remain cryptic, they're more intelligible here. Complete with a memorable design of inanimate objects by the I Spy children's book creator Walter Wick, Four-Calendar Café still stands tall going into its fourth decade."
Tracklisting for Vinyl and CD:
A1/1 Know Who You Are At Every Age
A2/2 Evangeline
A3/3 Bluebeard
A4/4 Theft, And Wandering Around Lost
A5/5 Oil Of Angels
B1/6 Squeeze-Wax
B2/7 My Truth
B3/8 Essence
B4/9 Summerhead
B5/10 Pur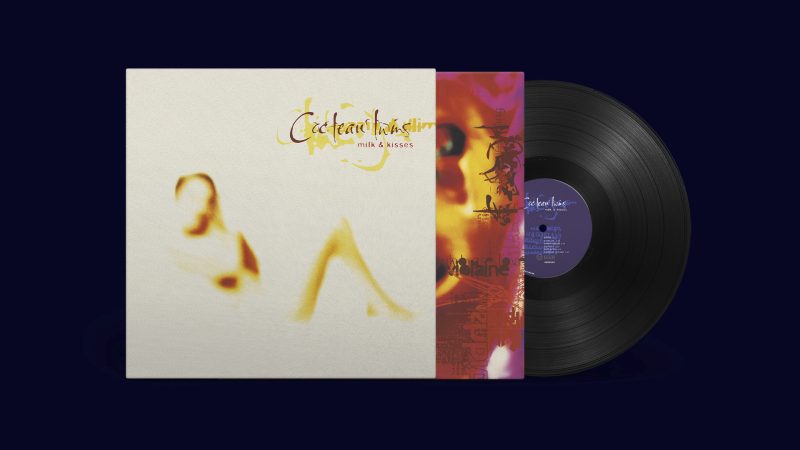 "Milk & Kisses is the band's eighth and final studio album, the second of two Cocteau Twins albums previously released via Capitol Records in the US.
A period of high creativity for the band, they recorded and produced Milk & Kisses between their September Sound studio in London and the coastal town of Pors Poulhan in Brittany, France.  Featuring the singles Tishbite and Violaine and fan favorites such as Serpentskirt and Treasure Hiding, the album is a cathartic, healing listen, too. Ultimately, Milk & Kisses proved their swan song, bringing the curtain down on 14 years of wonder to leave an incredible legacy that new generations continue to discover to this day."
Tracklisting for Vinyl and CD:
A1/1 Violaine
A2/2 Serpentskirt
A3/3 Tishbite
A4/4 Half-Gifts
A5/5 Calfskin Smack
B1/6 Rilkean Heart
B2/7 Ups
B3/8 Eperdu
B4/9 Treasure Hiding
B5/10 Seekers Who Are Lovers
Follow Cocteau Twins: