Columbus, Ohio's mysterious Child Of Night, calling itself a "secretive cell," has a mission: "to produce psychologically infectious sonic explorations." Their latest release, Dirtworld, is a psychedelic kaleidoscope of imagery and sound set to the frequency of driving darkwave, dream-state trance, and divine incantation.
The ominous, icy synths in Dirtworld sculpt an unnerving atmosphere of impending doom; a world "reduced to ash." The deadpan delivery of the apocalyptic lyrics bring to mind the calm gravitas of pundits and doom-mongers alike. The dizzying array of accompanying visuals glitch their way in and out of the subconscious, lulling the listeners into submission.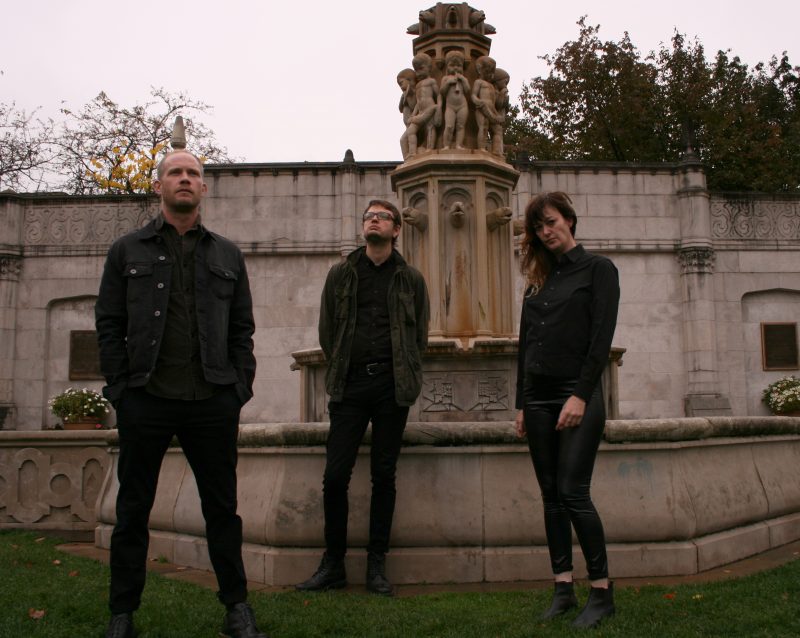 Little is known about Child Of Night, and they prefer it that way. C.O.N. thrives in the shadows, taking their particular brand of aural and visual experimentation on the road and cultivating a growing number of like-minded accomplices. Over the years, the group has honed their ability to drive dance floors across the United States into near-riotous outbursts of unconsciously driven, ecstatic body movement.
Formed initially as a duo by the entities known as Jon and Tristan in 2017, C.O.N. released two EPs: Breathless and Neither of These Alone Is Enough, developing a reputation for gothy, lo-fi synthpunk in the realm of Interpol, The Soft Moon, Cold Cave, and A Place To Bury Strangers…with a twist of John Carpenter and Goblin for good measure. C.O.N. expanded their horizons with the addition of Niabi in the summer of 2020. Dirtworld, their first track with the new lineup, premieres with Post-Punk today. Each track on the remix tape will have a music video.
Watch the premiere of the Dirtworld video below:
Dirtworld will be released on cassette via Popnihil, which can be pre-ordered here.