Cam Campbell, bassist and guitarist for the British goth legends Sex Gang Children during the 1980s, has passed away after a long battle with cancer.
Originally from Manchester, UK, Campbell initially co-founded a New Wave Of British Heavy Metal band called A II Z, recording and touring with them until 1982. They disbanded, and Campbell joined Sex Gang Children in 1983, after a personnel shift following the band's first studio album. He remained with them off and on until as recently as 2020, also playing bass with Andi Sex Gang on the Quick Gas Gang album Blind!, the cover of Edith Piaf's Les Amants du Jour, as well as a collaboration with Mick Ronson, Arco Valley.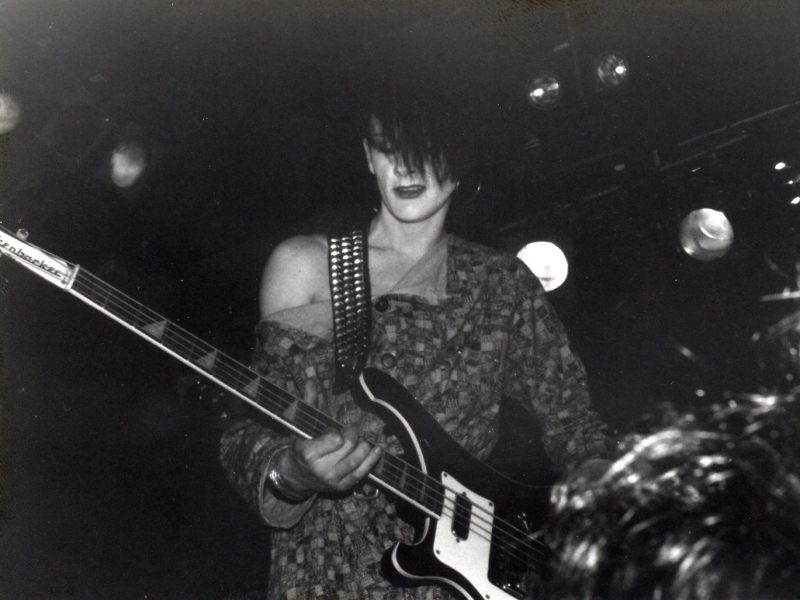 His former Sex Gang Children bandmates wrote a tribute to him on Facebook, praising "his unique baroque bass style and majestic stage presence."
Stoic and a with a razor sharp wit, he refused go down without a fight. When told by doctors back in 2009 that he had 6-8 weeks left to live, he told them "F*ck that, I've got an album to finish, I'm not going anywhere." He played on Blind!. Viva Vigilante and Arco Valley and his contributions were just… beautiful. Our thoughts are with his wife Mika and his family. Safe journey, dear friend.
The band split in 1985, and Campbell went on to lend his bass talents to another criminally underrated goth outfit, Veda, and later Fear Incorporated. Here is Veda's "Whiplash" from 1987:
In 1985, around the time Sex Gang Children split, Andi Sex Gang and Cam Campbell were interviewed at NYC's Peppermint Lounge by Greg Fasolino, Jack Sheehy, and Lorianne Oakley for "Heaven Down Here." Here is the interview in full (and find a photo gallery here):
Rest in peace, Cam, and thanks for the memories.
Sex Gang Children are about to release their new album Oligarch (more info here).