sitting around watching tv
waiting for you to come back
to come down cyanide a green screen
Brooklyn post-punk outfit Mx Lonely has dropped their second single, "TV Suicide', from their forthcoming new LP Cadonia. The record will be coming out via Candlepin Records in mid-September.
Countless quarantine-related releases have emerged in the last couple of years, but this is unusual in its frank honesty about lockdown activity. Rather than waxing poetic about society writ large, this song delves into the mundanely paranoid nature of existing in isolation. Namely: as the world burns and riots, most people are rotting on the sofa, gluttons for screen time and passive entertainment to while away the gently ticking clock of doom. The 24-hour news cycle has become our 21st-century Coliseum.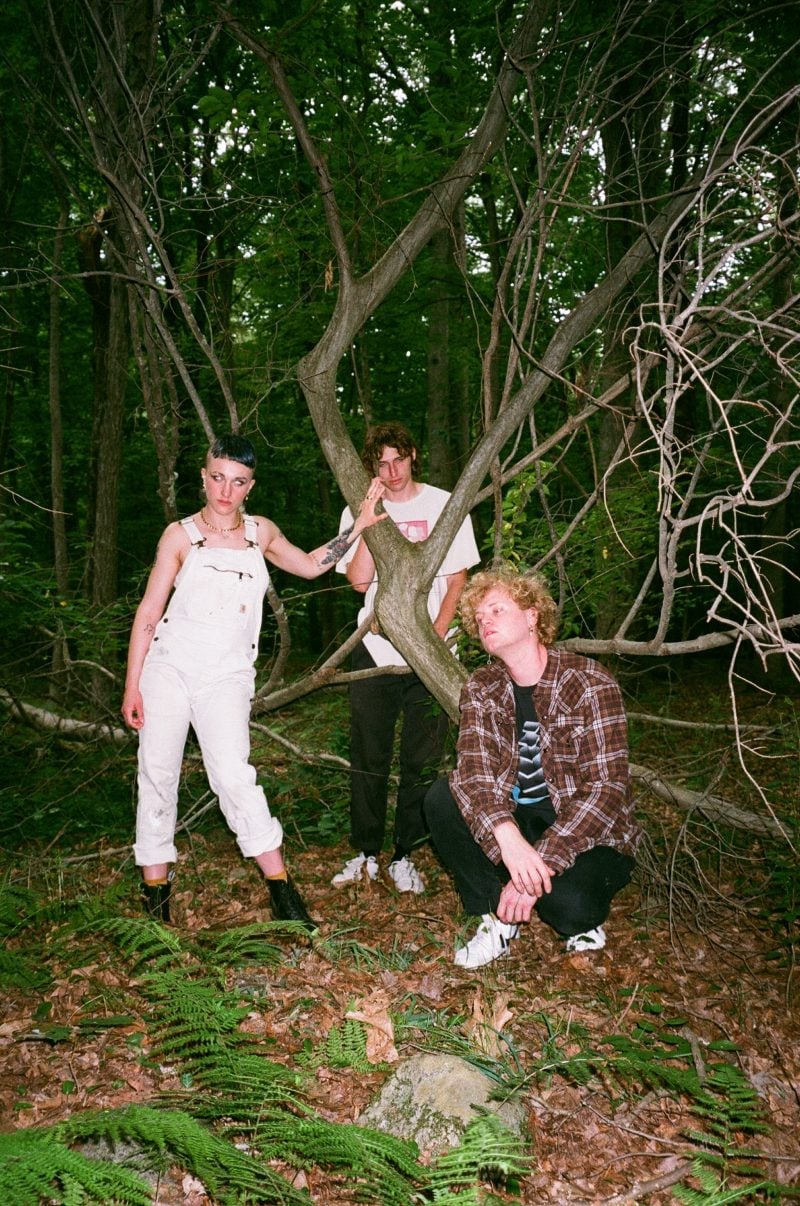 "This song is about slow death by TV during quarantine," explains the band. "When all you can figure out how to do is doom scroll, press play on your worst enemies, watch things that unsettle you and finally cease to exist out of laziness, you may find that muzzle for sleep and softly enter the realm of the unknown perpetual dream….These words got made up in a shiver down my spine…they're just emotional fuel, feeling encapsulated, leaving behind a façade you inhabited when no one was around and all you wanted to do was die on the couch watching TV during the futile early months of the pandemic."
Sounding like a mix of Deftones, Hotline TNT, Preoccupations, Nothing, Cloakroom, and a few Frank Black screams for good measure, the track exorcises those demons we've already memed and TikToked.
The video, directed and edited by Isaiah Mancha, features the band green-screened in front of brain scans, in a clever nod to the song's lyrics.
Watch the video below:
Mx Lonely was formed in November 2021 by Rae Haas and Jake Harms, initially as a home recording project. In November 2020 Haas x Harms began collaborating with fellow Brooklyn multi-instrumentalists, Gabe Garman and Chris Curtin. Their songwriting chemistry led to Cadonia, a seven-track LP self-engineered and mixed in an abandoned schoolhouse in upstate NY.  The album is out on the 12th of September.
Pre-order here.
Follow Mx Lonely: