Pushing forward to a dream
Never waking for reprieve
Yearning for a chance to breathe
Ethereal post-punk act Spirits of Leo, are a band heavily inspired by early 4AD artists and late 70's post-punk. With throwbacks to such artists like The Chameleons, The Cure, and Cocteau Twins, the Brooklyn-based outfit serves as the recording project of Ryan Santos Phillips.
Delivering immersive, intimate vocals, swirling guitars, and driving rhythms, their lush harmonies pull the listener into a nostalgic haze with Patience (A La Carte Records), a gentle, wistful number about steadfast perseverance while enduring arduous trials and tribulations. Its emotional, moody feel puts the listener in a space of hope and optimism, even when the chips are down.
"Patience" is a song about being driven in spite of exhaustion, doubt, and dismissal. My hope is that it resonates with anyone who has ever felt invisible," says Phillips.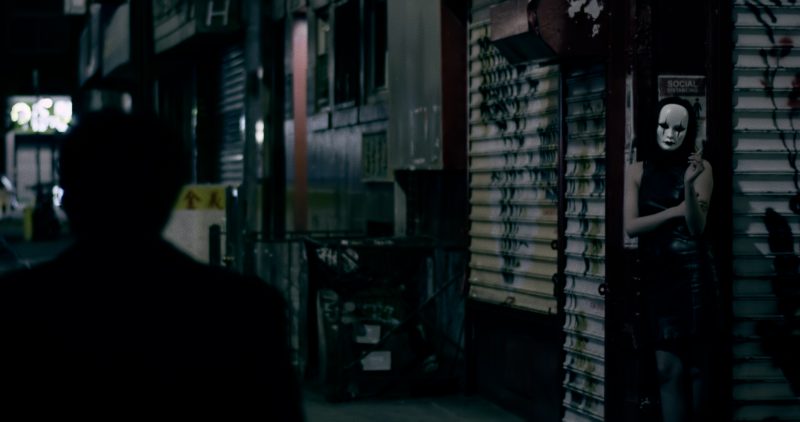 The video (directed and edited by Florian Tinschert with cinematography by Patrick Ho), is a quiet meditation; depicting a solitary walk around various locations in Brooklyn, the Williamsburg Bridge, and Manhattan. The night setting intimates that it is always darkest before dawn; to know something is right around the corner – good or bad. It is very much of the pandemic era; the masked figure paradoxically appears as if floating through an abandoned city, encountering the occasional sinister spirit. It is a beautiful metaphor for this era of collective solitude, aimlessness in an uncertain time, the perpetual surreality of life in lockdown, and wondering where it all leads.
Watch below:
"Spirits of Leo started in December 2012, when I was a 19-year-old attending junior college," says Phillips. "At that time, it felt as if nobody in my immediate vicinity seemed interested in making the kind of music I was desperate to make. I began recording my own tracks one layer at a time, experimenting with various effects and borrowing a friend's microphone, until the songs felt finished."
Stream the track below and find it digitally here:
Follow Spirits of Leo: