Bristol Dream Pop duo Sun Spot have revealed the video for their Lo-Fi cover of Kate Bush's classic single "Running Up That Hill", a song initially called "A Deal With God", written about a man and a woman swapping genders in order to better understand one another. Bush's version was featured on her 1985 classic album Hounds of Love.
The cover acts as the duo's response to living together throughout lockdown, as vocalist Will Palmer explains:
"We've been super lucky to live together and be able to stay creative the last few months. We had a lot of fun and got real weird with it – that's something we wanted to reflect in the music video."
The cover was created in its entirety in the pair's Bristol home, with Palmer's bandmate – guitarist and producer George Turner recording and producing the track.
"It's meant we have absolute creative freedom," continues Palmer, "so we took it as an opportunity to make what we imagine the song would sound like if New Order covered it for something like the Blade Runner soundtrack. Just totally mad, really."
The video for Sun Spot's "Running Up That Hill" features the band performing in their bedrooms and was shot independently with editing assistance from friend and fellow Bristol creative – Ally Judge – from opposite sides of the city, of course. The video is a grainy insight into the band's life in lockdown juxtaposed with gloomy post-punk imagery.
"We were seeing bands work around making music videos in lockdown, so this was our chance to give that a shot," explains Palmer. "We got to poke fun at how weird living in lockdown is, as well as pay tribute to a bunch of goth and new wave acts we adore – which is why in some shots we're playing synths in the dark like some awful Kraftwerk tribute. Those two moods definitely reflect the kind of electronic, post-punk vibe we wanted to incorporate into the cover."
Watch Sun Spot's video for "Running Up That Hill" below:
Sun Spot came together in late 2018, inspired by all things ranging from bedroom pop, new wave and post-punk to create an angular marriage of subdued lo-fi beats and vast, ambient textures with melancholic pop hooks and shimmering, chorus soaked guitars, drawing influence from the likes of Porches, From Indian Lakes and New Order.
Their version of "Running Up That Hill" is available for download exclusively as part of 'Peering Out: Vol. 1' – a collection of songs by artists in lockdown.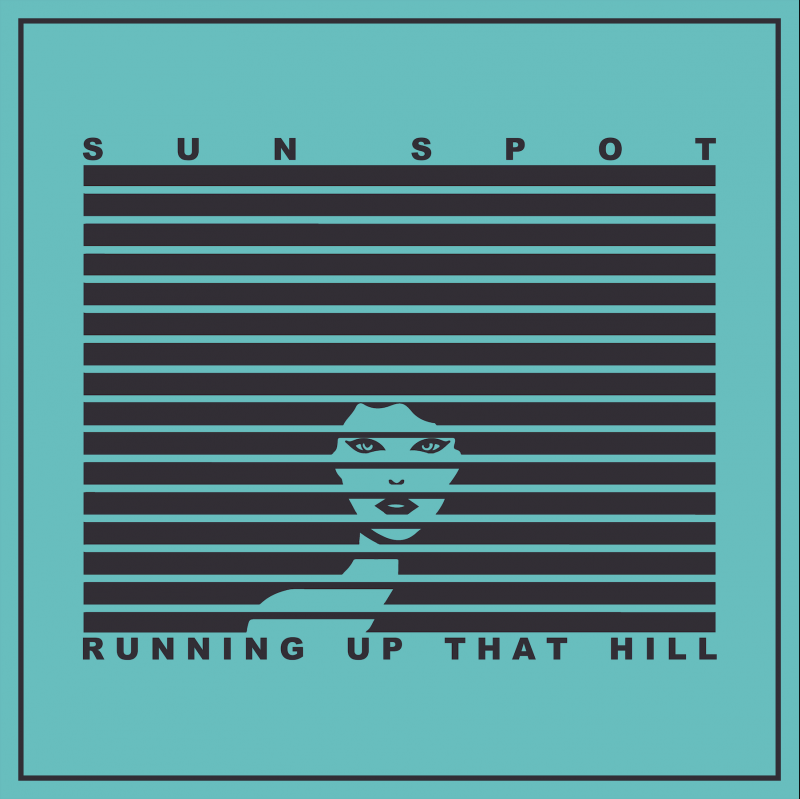 Sun Spot are:
Will Palmer – Vocals & Bass
George Turner – Guitar, Synth & Production
Follow Sun Spot: