When Australian singer-songwriter Brigitte Handley (The Dark Shadows) began to explore ideas for her Köln – Visions EP, she thought about how she could capture the moods and feelings her adopted city of Cologne gave awe when she first arrived. "I wanted to somehow convey the excitement, fear, uncertainty, and wonder I felt in those early moments stepping into a different world that in turn inspired me onto a new path both personally and artistically," she says.
She joined forces with a Sydney creative collective, Matahari Ranch, on the single Köln, now out digitally.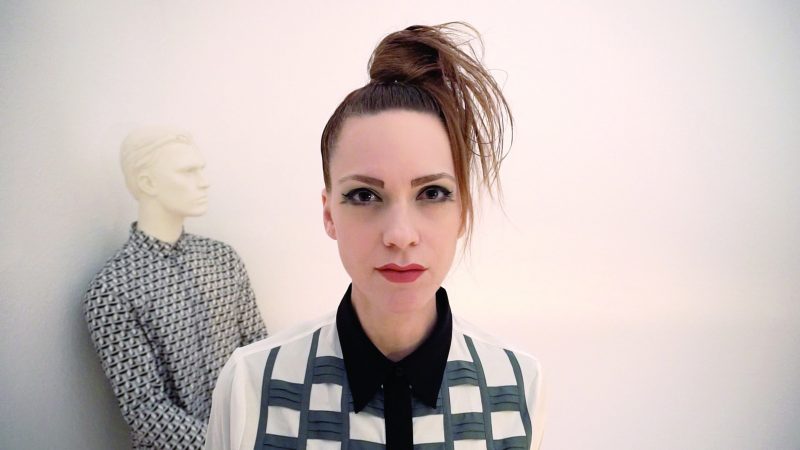 The Köln – Visions…  Maxi EP features the popular new electro synthwave single, Köln, as well as the much loved single, After Dark, and special Matahari Ranch remixes of the reflective dark electro ballads Lament of a Lost Soul and Still Lives. The EP also debuts the new unreleased MHR collaboration, Daylight.
Matahari Ranch and Handley created a concept between the two worlds and leaving it for the listener's interpretation. "Collectively, these songs represent different chapters of my time in the city of Köln," Handley says. "Thoughts and visions and a state of being."
With dark atmospherics and deep vocals, Köln is a loving tribute to humanity on the precipice of disaster, delivered in a monotone as droll as Pet Shop Boys' Neil Tennant, with nods to the deft precision of Kraftwerk and the hypnotic trance state of Giorgio Moroder. Köln is coming soon on special edition 180g  12″ indigo blue coloured vinyl. It also includes digital download codes, a full-colour pull-out poster, and lyrics. The album is out now via Select-A-Vision Records in cooperation with Icy Cold Records Paris and distributed through Audioglobe Italy.
Listen to Köln and preorder the album here:
Follow Brigitte Handley: