Ink Project is Brighton-based producer Jez Lloyd's collaborative work with various vocalists such as Calypso Rose's Coreysan, Tricky/Yello/Skepta vocalist Fifi Rong, as well as Yazmyn Hendrix, and Melanie Dymond. Together these artists invoke dreamy rhythmic narrative journeys in sound created by experimenting with various styles and genres ranging from song-based electronic/soul, future dub, broken beat, leftfield pop, house/techno, down-tempo, global music, trip-hop, and ethereal goth.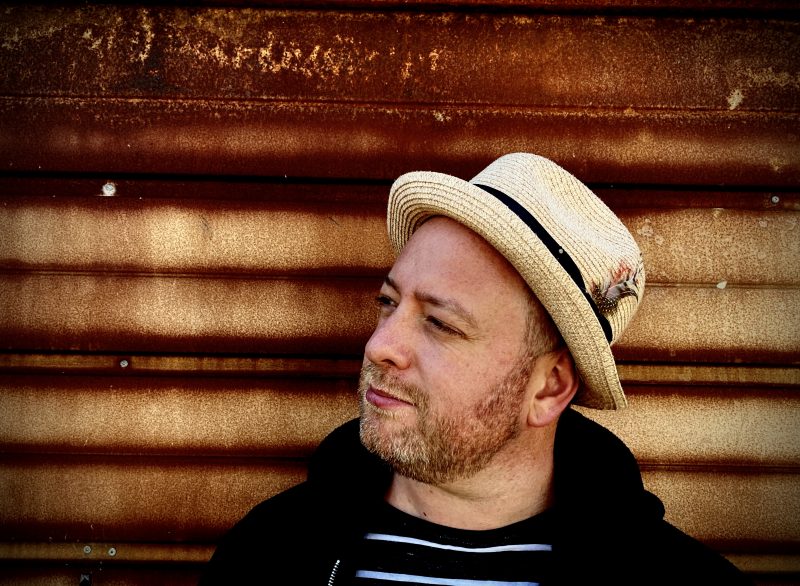 The album, which features nine original tracks and eight remixes by Synkro, Charles Webster, Gaudi, Pitch Black and more, creates a tapestry of sound that has been compared to the likes of Dead Can Dance and Massive Attack, with some beautiful artwork from Jamie Chipman.
The first track "Life Force" is a slow exhalation of wind and sombre tones that gives way to the jazzy sci-fi scratching of "Blink" featuring the mesmerizing vocals of Yazmyn Hendrix, all the while the sound encircles its incantations like a space station orbiting in stereo.
"New Phase" pulses along with the dusky purs of Coreysan, the Trinidad-born, Bristol-based musician bassist and backing vocalist for Calypso Rose, who guides the listening tip toping through a cosmic corridor of jazzy and ethereal sounds.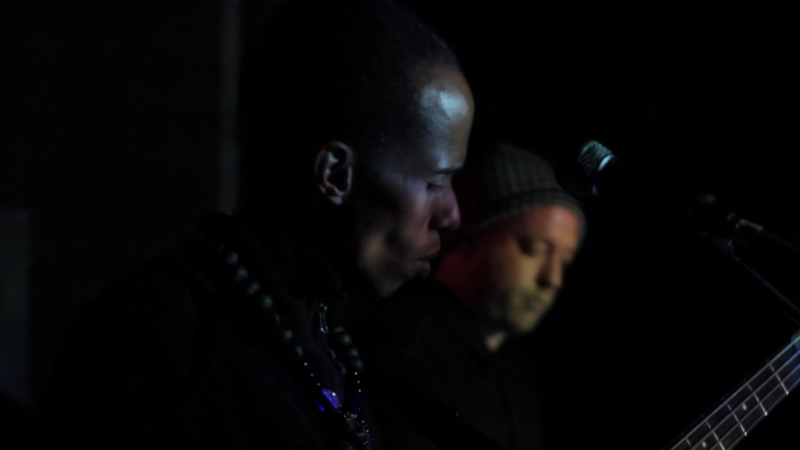 "Slow Suicide" features the enchanting Fifi Rong, who has previously collaborated with Tricky on "If Only I Knew" and Yello on "Kiss The Cloud". Here she bubbles and sighs a percolating and iridescent dream of introspective narration with spiraling sylphid vocals bookending the melody.
"Found at Sea" is a brief oceanic interlude that leads into the cardioid rhymic splashes of the title track "Rhythm Spirit Part I", which is an odyssey in sound design and jazzy synths. This melody conveys us off upon its tides leading into pontifications in Part II of the track, which reminds us that our life is only possible based on rhythms, be it of the heart, lungs, or spirit.
The album closes with two singles and videos, with the first being "Feeding The Fire" featuring Coreysan. The song is beautiful and poetic, instilling a stalwart resolve over sisyphusian struggle. This is underscored by motion graphics and kinetic typography floating over Corseyan's face during the flame flickering shadowy reverie.
Watch below:
'The End featuring "Fifi Rong" is a shuddering dream, laced with flashes of ink splashes.  Reds, golds, and blues, shimmering over the fantastic costume and production design, altogether ascending the track to the highest strata through Rong's celestial soprano.
Watch below:
Altogether, Ink Project's Rhythm Spirit is an astonishingly cohesive curation of sound, lyrics, and atmosphere that should be listened from start to finish. This is an aural meditation evoking the nostalgia of early to late 90s trip-hop and ethereal goth, while remaining fresh and captivating with a futurist and forward-thinking cosmic narrative.
Stream the whole album here:

Ink Project's Rhythm Spirit is being issued by Blind Colour, a Brighton-based label Promoting the very best UK talent from the world's of electronic, goth, and alternative music.
Buy/stream Ink Project's Rhythm Spirit on vinyl and digital here. Or listen below: