Welcome to the first ever Post-Punk Podcast. To start with this interview as the very first is quite appropriate, as the Cocteau Twins are a band, that at times I can honestly say are my favorite for many personal reasons. My interview was with the bands Founder/Maestro/Guitarist Robin Guthrie.  Robin was a pleasure to talk to. He's just a pleasant and funny person, very Scottish. We talked about 4AD and their recent reissues, plus the Cocteau Twins and This Mortal Coil.  We also spoke about his scoring work with Gregg Araki, such as the upcoming film "White Bird in a Blizzard", starring Shailene Woodley, and Eva Green, which should be available to watch online this Wednesday, the 25th. Robin also has a new record coming out soon with Harold Budd, and a record coming out with Mark Gardener of Ride…which I am really looking forward to. Yeah, I know in this interview I sound very fanboy, but I can't help it! Robin is just such an awesome Musician, and probably personally responsible for the entire Shoegaze Genre…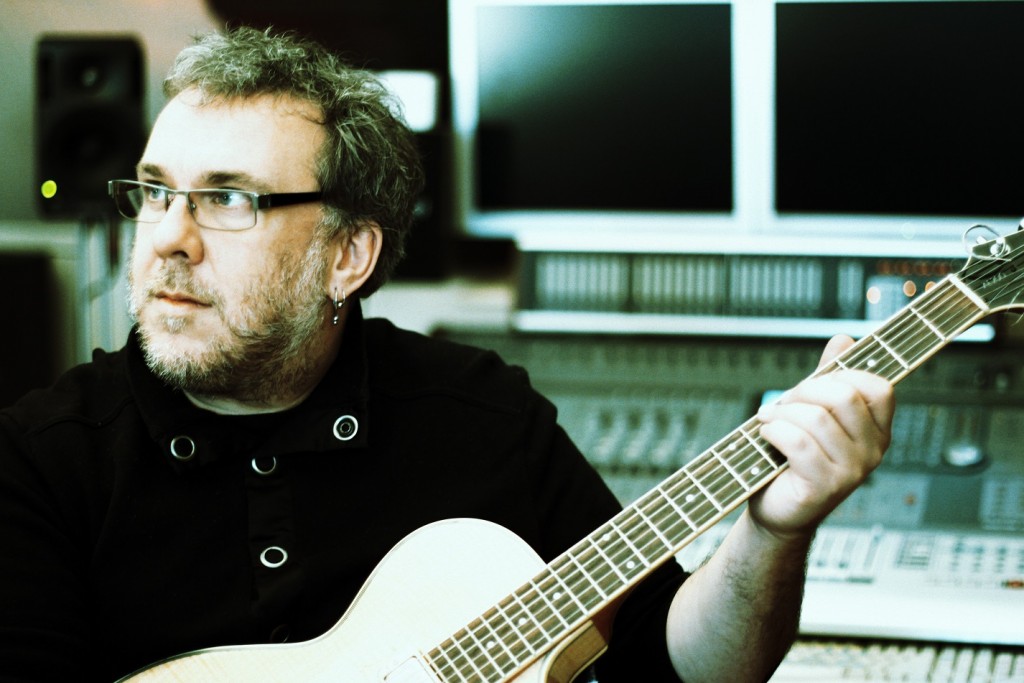 ---
PP: Where are you? You're in France, right?
RG: Yeah. Out in the West, the West Country. Brittany.
PP: Oh Brittany, that sounds very nice. So, Have you heard about the Slowdive reunion?
RG: I heard about it, yeah. I don't really see myself going but I saw Rachel last year when I was in England and she was telling me all about it. She was getting quite excited.
PP: Yeah, she was a very pleasant person. Actually, I was surprised, she had a bawdy sense of humor…
RG: Oh yeah. Yep! Hahaha!
PP: So there's these recent vinyl reissues of Blue Bell Knoll and Heaven or Las Vegas, and people focus a lot on the Cocteau Twins but I've noticed that you're always busy, there's always a new project, always producing something, collaborating with someone, etc. For example, I really enjoyed what you did with Mark Gardener recently.
RG: Oh you've got a treat coming because I've done a whole album with him, that's going to come. It's all finished and everything, I've just got the artwork to do and also I need to find somebody to put it out, really. We haven't had much good feedback from record labels and things…Ultimately I'll probably just put it out myself but Mark's manager thought that this should be a, you know, a record that could get cart entry if it were put out on a label, so we tried. But regardless of that, I mean, you're going to like it because you've really probably only heard one track that Mark and I have done and that was about four years ago, five years ago now.
RG: Yeah. So this is a whole album full of that I think is a little bit better because "The Places We Go," that was really just the first thing we tried together – we just had a weekend together and tried it. And since then we've done some touring and playing together and stuff like that and we kind of really got into our groove a little bit. You know the first tentative thing when you first meet somebody – it gives you an idea of how good something can be but it doesn't quite get you there? This album is going to get you there. It's really good.
PP: So we're going from the foreplay straight into it, ok.
RG: Exactly, exactly.
PP: I mean, this one has got me really excited; this one seems to be the most cohesive, it goes together better than…you know you did something with John Foxx a while ago and I actually followed Violet Indiana, so um…
RG: So you're the guy, are you?
PP: I actually talked to you through an email a long time ago, I think, about Violet Indiana.
RG: You know, Violet Indiana has never really broken up, we've just ceased to be in the same country and it became increasingly difficult to do anything: our guitar player went to Japan, I moved to France, and Siobhan stayed in England, so…We do keep in touch, so never say never – we might do something again. I've got a Violet Indiana folder on my computer with lots of little things that I've done that have been put to one side and I've gone, "I'll get Siobhan on that one day." So…
PP: I would look forward to hearing more. I think it was released not at the most opportune time, I mean that period…I think it would do better now but I mean that's just my opinion. I'm a big fan, so I'm a little bit biased.
RG: People can still buy old records, you know?
PP: Yeah well…that's true. Imagine that! Records!
RG: Yeah, eh? Sorry, I'm using outdated terms now, I'm old.
PP: I'm starting to feel old myself, I'm getting white hair everywhere, so…
RG: One day I might have white hair…
PP: All right, now I'm going to talk about some Cocteau Twins stuff but I promise I won't be annoying and say, "Oh, Treasure was their greatest album ever." I saw an interview with somebody…you were…
RG: That wouldn't be it. But I'm starting to get used to it now.
PP: I mean it is the 30th anniversary this year of that record, in the fall.
RG: Yeah, it must be, yeah.
PP: Definitely a great record but I wanted actually to talk about a lot of your work in like '85/'86 because I listened to your scoring work and the stuff you're doing with Harold Budd and it's just like it seems like in a period you found your niche, like '85/'86 you found this…It seems like you found this sound that you've stuck with through your career as like your trademark sound.
RG: Well yes and no. I think earlier in my career, in the early 80s, it's basically that Head over Heels is the watershed record between me sitting at the mixing desk and engineering and making my own record. Prior to that there were other people in the studio because we were just kids and we didn't know what a studio was, you know, and we were taking a lot of guidance; other people were engineering and producing it effectively, even though we didn't know what producing was. Come Head over Heels time, that's when I start to get my hands dirty with it and, er, and it all goes forward there. So that's actually before what you were saying.
PP: I agree with you and I see what you mean there. But what I mean is there's something that started coming out, I think, around 85, like Love's Easy Tears, The Moon and the Melodies, and Victorialand and things like that…I mean it seems like you were scoring things already with those records.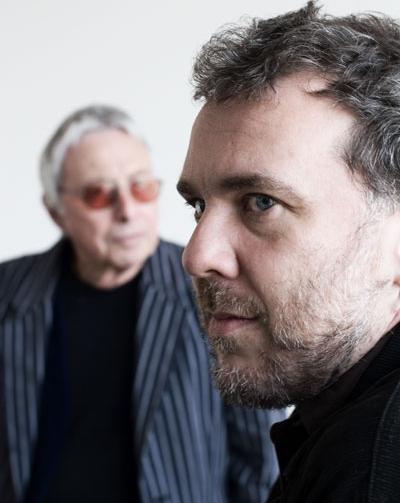 RG: Yeah…Well you know only in my life post-Cocteau Twins have I ever written any songs with anybody. You know, Violet Indiana was very much about me and Siobhan being in the same room and me strumming a guitar and her singing and us making up songs. But prior to that all I did was make instrumental music and then hand it to Liz and say, "Have a go with this." You know? "See what you can do with that." So we didn't actually write songs together. Do you know what I mean?
PP: Yeah. Well that makes sense.
RG: The vocals are distinct; they're put on top of the music.
PP: That's why I think you could take Liz away from the Cocteau Twins and the songs would still stand on their own. Of course with her soprano it's great, amazing, and absolutely beautiful, but, well…I'm not trying to stick my nose up your ass or anything here.
RG: It's ok, I could use some of that, it's good. It helps my flagging self-worth.
PP: Well it's just like I was thinking about that period and one of my favorite tracks is off Tiny Dynamine and that's "Ribbed and Veined".
RG: Mm-hmm.
PP: It blows me away every time I listen to it. I just feel like I'm on drugs, it's perfect. And I feel, like, in that period you had this really defined sound, that it was even a step further from "Head over Heels" and some of your music sounds like a cross between the lap steel guitar and the steel drum. I don't know if you know what I mean by that.
RG: I think I do but I don't try to analyze it. You see it's never my job to describe in words what I do. It's kind of your job. So I have the luxury of just doing it without having to really explain it, if you know what I mean? I don't really think of it in terms of the way that you've just described it and of course it's so subjective – you describe it like that but somebody else describes it another way. I just do my thing, you know?
PP: Well that's probably why nobody else sounds like you, really. They can try but they can't do it.
RG: I'll come into the room and I'll see this TV commercial and I'll go, "Fuck! That's, what? What? That's my-! Huh?" And it's not, of course, it's not. And what's happened is – we've looked into this a couple of times because my publisher's been really, you know, arsey about people stealing intellectual property – we looked into it and it turns out that when the TV commercials get made they use Cocteau Twins music or my music or my guitar or whatever, they use it as temporary music while they're making the advert. And then they can't afford to license it so they get somebody else in just to copy the style and do a sort of pastiche of it. And this has happened quite a lot and actually my publisher's taken a few of them to court over that, you know, which is…I don't know. I don't police those things, I just find it quite interesting. As far as I'm concerned you can't copyright your "thing," can you? You know, you can copyright a song or whatever but my "thing," the way that I do it, well, it's just the way that I do it.
PP: Well I suppose the whole premise of rock 'n' roll was stealing people's riffs anyway.
RG: Mmm.