Hailing from Ireland, Bobby and Billie from the ephemeral Low Sea compose music that flows like a serpentine river through the uncanny valley.  Indeed, the owls are not what they seem—but even such blatant allusions can't sketch an intuitive image of the sound-scapes woven by this intriguing dyad.  Even still, It was a pleasure to speak with Billie and Bobby regarding their recent German tour, and what new projects are in the works…
It is hard to pin down your influences. I hear Suicide, Neu!, The Cranes, and Julee Cruise (but perhaps those two are incidental?), Mazzy Star…I suppose to me the music is akin to David Lynch directing Blade Runner…but perhaps I should ask what music inspires you two, rather than make direct comparisons?
Bobby: The Cranes come up a lot when people describe our sound (I suppose more in terms of the vocals), but neither of us really own any of their albums. I can't speak for Billie, but for me in terms of influences I would say that the majority of music that I listen to probably sounds nothing at all like Low Sea! I am though really into bands like HTRK, Durutti Column and most of the earlier 4AD catalogue, so I'm sure that those colour and filter through. But sure, people generally do seem to find it difficult to pin our sound down.
What kind of gear/equipment do you use to record and perform live?
Bobby: Ableton Live is at the core of everything – that's for both live and songwriting. I've just found it incredibly versatile to use, and unbelievably inspiring. The rest of our equipment changes all the time though. For this current tour I played a Fender Jaguar with a much more stripped-down pedalboard than in the past (Eventide H9, Zvex Wah Probe, EHX Small Clone, Pigtronix Philosopher's Rock, Rat and Big Muff clones), my midi synth controller and some external effects. Billie this time used a hand built midi keyboard and Alesis AirFX. Definitely a much more simple set-up than we've previously used!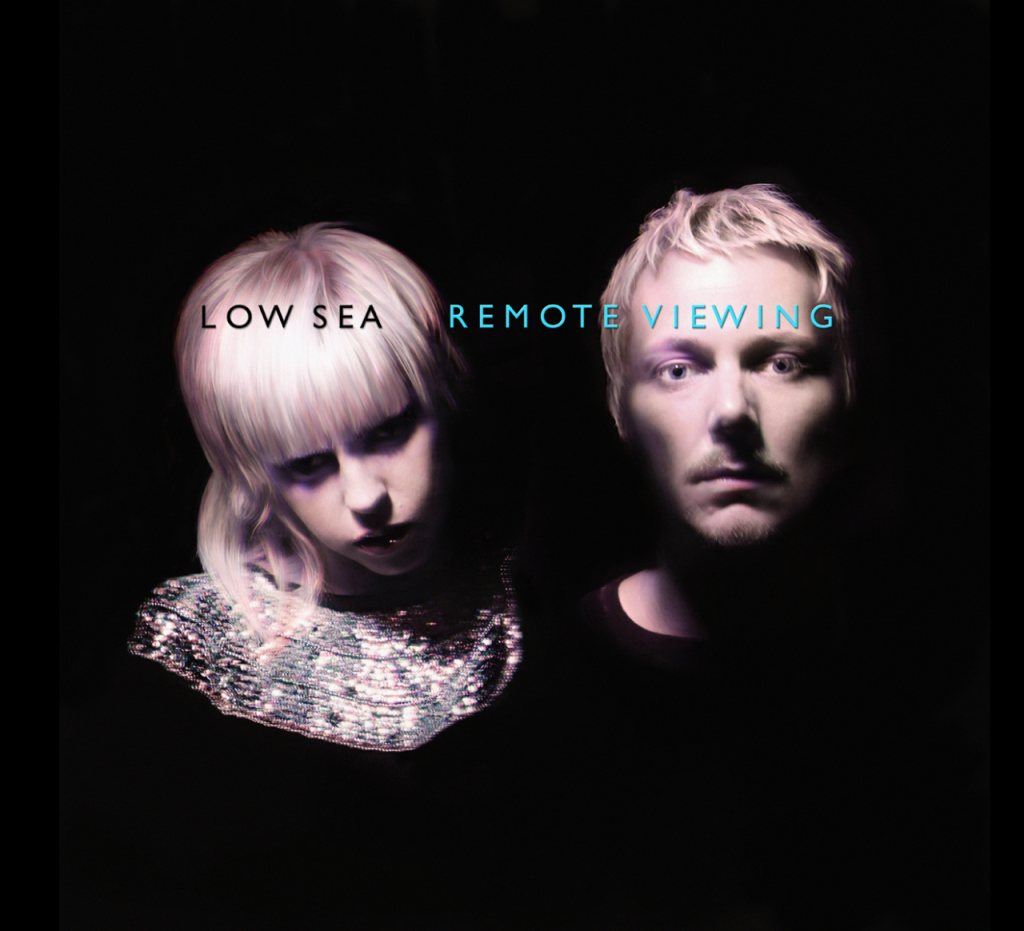 Your last album release was entitled Remote Viewing. Was that choice in title used as a metaphor, or literal reference to the phenomenon in parapsychology?
Billie: It's really kind of strange, isn't it, how life works..? Sometimes you do or say or experience things that only later in time they start to make perfect sense as to why, what, how… Well, the song on the album with the same name is basically a metaphor for transcending time/space reality with power of intention. But the strange part was that all the songs that I had written for the album actually started manifesting into my reality for a couple of years after that. So, it's one of those life imitates art scenarios…
You have just finished touring Germany, but the last time I saw you, it was backstage at a venue in Berlin, I was sitting next to N. U. Unruh while modifying the settings on my video camera. Have you been to Berlin since?
Billie: Oh, yeah… We still have great memories of that festival. It was our first tour and Berlin holds such good memories for us. It was the first time we ever visited Berlin and we got offered our first contract with Lefse Records and also got reviewed in Pitchfork in that same week. So Berlin will always be such a special place to us and we'll be back to play there again for sure.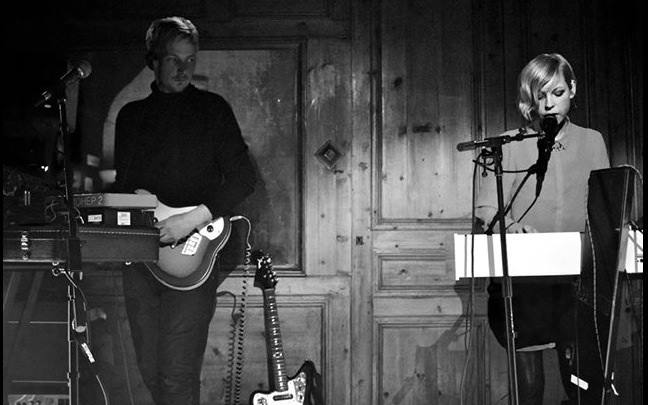 What are your impressions of the underground music scene in Germany and are there any places in you like to visit while you are on tour?
Billie: Germany is such an interesting place with so much going on in terms of the underground music scene. We really feel at home every time we play there. One of the best shows on this tour was definitely in Bremen. The atmosphere was amazing. German people are incredibly kind and fun to hang out with. We met so many old and new friends on this tour. We want to see more of Germany – so many places to chose from…
The last video release I see from you two is for Starlight, which definitely seems to represent a further evolution of your music. I also love the languid remix of Minuit Machine's Midnight Love. We will see more remixes in the future, what is Tablets? And when can we expect the next Low Sea release?
Bobby: I really enjoy remixes as for me it feels like that I'm adding a little bit of Low Sea to the song I'm remixing. That seemed particularly true when working with Jef Barbara. I suppose in that way I treat remixes differently to how others might – I look at them as if I'm writing or arranging a Low Sea song.
Tablets…. well, it started out as a side-project experiment (of sorts) initially. We wrote a couple of songs, 'Sleeping' and 'I Feel Uneasily Loved' and were really excited with the way the songs were coming together, so ended up writing an ep and then a full album. For now we're focusing on that being released (we definitely want to have this album come out on vinyl) over any new Low Sea material, although we have talked about maybe a remix ep with a couple of brand new tracks. I'd certainly like to rework some older Low Sea material, as our sound does seem to shift and progress as we go on.
http://lowseamusic.tumblr.com/
http://www.cdbaby.com/cd/lowsea