Los Angeles industrial trio Fact Pattern have unleashed a new split EP with their friends from Austin, TX, Dread Risks.
Rooted in discomfort, moody disgust, and aggression, each group maintains a deliberate focus towards songwriting and storytelling in this 4 track catharsis. This is the launchpad for a hailstorm of 2021 releases from all artists involved, but "Possession Therapy" is definitely the most special to each band.
Two heavyweights from the emerging, underground industrial metal scene combine forces and present the Possession Therapy EP to kick-off 2021.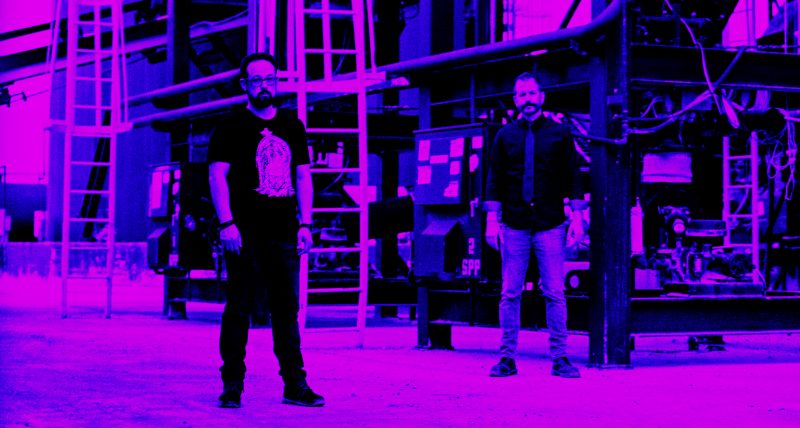 Fact Pattern, comprised of Ian Flux, Jack Lowd, and Corey Hirsch, manages to meld those mid-90s inspirations and bring them into the 21st century. Clinically Proven & Cartel Blues was written by Fact Pattern: Ian Flux, Jack Lowd, Corey Hirsch. It was produced and mixed by Ian Flux at Monican Audio. Places You Fear Most and Vacancy Architect was written, produced, and mixed by Dread Risks, with multidisciplinary artist Bara Hari on guest vocals.
The first track, "Clinically Proven" is a buoyant and unsettling melange of caustic and statically charged electronic beats overlaid by otherworldly and cinematic vocals that crest into a barrage of melodic industrial rock.
"Cartel Blues" is a languid and sleazy piano-driven dirge overlaid with rhythmic and metallic distortion and ominous vocal melody.
The third track, Places You Fear Most", led by Dread Risks, uses the previous two's atmospheric melodies as a stepping-off point, now driven by hardcore vocals, that creates a sonic palette leaning towards black metal.
The final track, and second by Dread Risks, "Vacancy Architect", continues the evolution by enlisting Bari-Hari whose deadpan darkwave vocals weave an aural landscape that defies categorization, sounding somewhere between, trip-hop, industrial, and metal.
Collectively, Possession Therapy is a spellbinding and cohesive soundscape representing the best atmospheres of all the genres it culls from.
Check out the EP out below:
Pre-save the track on Spotify here.
And for more info on Fact Pattern visit:www.fact-pattern.com and for more on Dread Risks, go here.