Last week I had the chance to sit down with Johannes Stabel of XTR Human for an interview about their debut Atavism (read review here), future plans and existential orientation. Our chat was held in German most of the time and translated into English afterwards.
---
Hello Johannes. First of all, thanks for taking the time to do this interview. How are you today?
Pretty fine. We're looking forward to our next concerts this summer and autumn. Can't wait to tour around Europe.
Would you care to introduce XTR Human to us? Who are the current members and how would you describe your own sound?
The band consists of Mathias Völkel (Bass), Valerio Kuhl (Synths) and myself (Vocals and Guitar). Even though XTR HUMAN started in mid-2012 as a pure home recording project, we only finally discovered our characteristic sound when we were rehearsing together. I think each of us has his own individual musical background, that is brought into the sound of the band.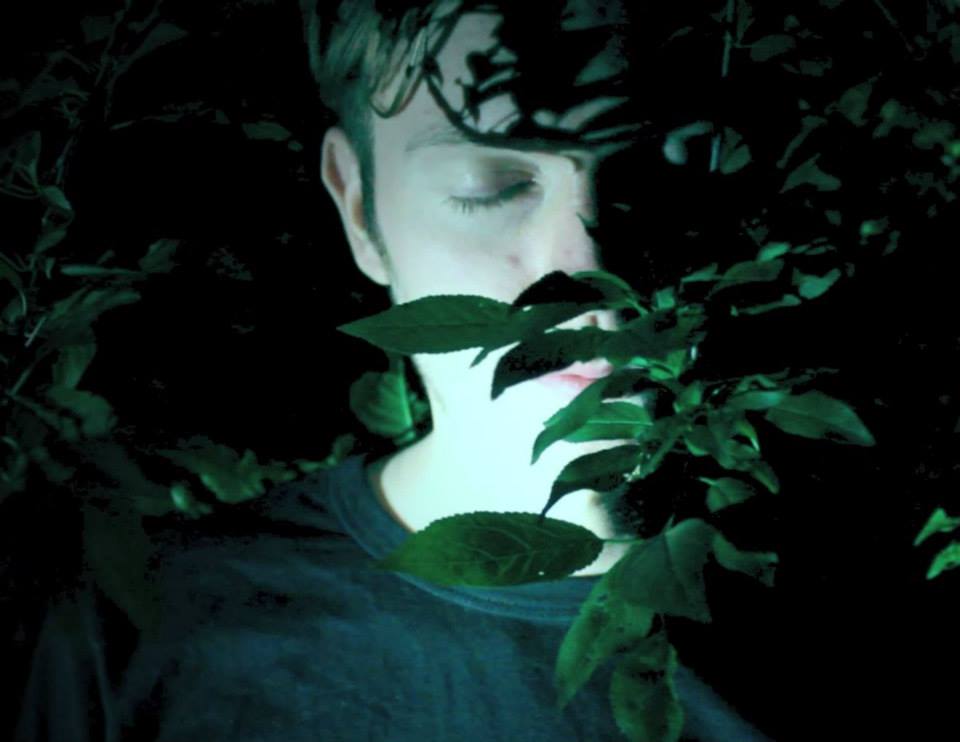 On Atavism our sound is reminiscent of Post-Punk bands like Joy Division and Bauhaus, but newer songs lean more into Shoegazing. I always find it hard for a musician to describe his own music, basically everybody hears their own references in a song. It's important for us to make the kind of music we can completely stand behind. Like humans go through different stages in their lives, we as a band are also constantly changing.
Speaking of Shoegazing, any bands in that field you've been listening to a lot lately, bands that have perhaps become an inspiration?
The sound of My Bloody Valentine probably has the biggest relevance for us, Kevin Shields is simply a pioneer in regards to the use of effect pedals. They have some songs that are quite difficult, but that's also part of their appeal. Then there's also a fascination for all the technology involved, for always trying to find the ultimate sound by using effects units and amped guitars – we are addicted to effects units!
We also love The Jesus and Mary Chain with their noisy but at the same time catchy songs. And Ride of course, I can listen to them every day. Also Chapterhouse and Blind Mr. Jones.
Apart from that, your sound also has some clear Minimal Wave elements, where does that come from?
Even though we have a superb drummer in Mathias, we decided to use e-drums, because programmable sequencer offer different possibilities for the sound. I also used to listen to New Order, OMD and Leftfield disco, and I wanted to make use of these influences in our band as well.
The sounds of synthesizers bring about an additional atmospheric-crystalline timbre, which makes for a perfect harmony with the almost brute bass lines and the wall of sound of the guitar. This contrast between the delicate fragility and the intense is what I would call our specialty.
So, can we expect this synthetic part in your music in the future as well?
It will definitely remain an inherent part, but additionally we want to have Mathias experiment with an acoustic drum set besides using digital beats.
How do you guys go about writing songs? Is it more of a democratic process or do you have one creative head who sets the course?
We spend a lot of time in the rehearsing room, so most songs are developed there by all of us.
The creative act of songwriting isn't that chaotic. Usually we start with imagining what kind of a feeling the song should evoke, then we decide collectively on fitting musical ideas and develop these further.
Is that also the way you work on lyrics? I noticed some references to Arthur Miller on your album, is one of you a fan?
First I write the lyrics for myself. Then I try to find a fitting song together with the band.
I'm generally fond of literary references in songwriting. Of course I have been heavily influenced by Ian Curtis, who added a special substantial meta-level to the sound of Joy Division through his profound lyrics… but I would also name the grand dystopian writers like George Orwell, J.G. Ballard, Phillip K. Dick and the Strugatzki brothers as references.
Arthur Miller has inspired me to our song Miller's Love and the sound collage Death Of A Salesman. I am fascinated by the subtle criticism of society in his plays, where he exposes the myths of the Modern Age (like capitalism, the American Dream, and the phenomena of collective obsessional behavior and group dynamics).
All of these influences can be perceived on our album.
Aside from these relatively modern authors, do you fancy any poets? Where else do you take your inspiration from?
In a manner of speaking, I find every work of art is precious and can serve as a source of inspiration, no matter if it's architectural, literary, pictorial, musical or any other field of art.
I'm interested in Baudelaire and Yeats as poets. In the past I used to tinker with Nitzsche and Schopenhauer for a while, which also had a part in the concept for the band. Our name for example stams from the context of "Also sprach Zarathustra", it has two meanings: for one the aspiration of man for a higher being (above mankind, the "Übermensch"), on the other side the invitable failure to this striving (since it is outside of a human's reach).
Is Psychology/Psychoanalysis another field of inspiration for you?
Perhaps not in a scientific context, but looking at our lyrics, it definitely plays a part. They are sometimes quite personal. Even though I am a life-affirming person, I use this way to come to terms with negative emotions and experiences. This has obviously a therapeutic effect for me, and it is an important way to process all the different stages of life and certain experiences.
I still try not to only look at myself as an individual, but to also involve other external circumstances. Nevertheless though, the lyrics are motivated quite self-centered.
Is there a song on your current album that is more personal than the others, in the way you have just described?
That would probably the case with the album's title track Atavism. Without being too specific: I wrote the lyrics at a time when I had reached rock bottom. The song is about the loss of sense for reality and disorientation, and the search for meaning and stability.
Would you say that writing and singing about this has helped you cope with the burden of the initial experience, or is it sometimes hard to show this fragile part of yourself to complete strangers/the world?
Both actually. It's always helpful to call things by their names. Of course you might turn vulnerable by doing this via music, but as an artist this is probably unavoidable. The process helps put the past behind me, it remains as a part of me, but I can look forward. This is what builds a strong character.
The listeners will percieve everything in their own way anyhow, and there is always a personal leeway for interpretation.
Do you play local gigs often and how are the reactions? Is there a big scene for your kind of music in the area around Stuttgart?
Of course we like playing for our fans and friends here, our bigger gigs and successes have been elsewhere though.
A real sub-cultural scene with musical exchange doesn't really exist in Stuttgart. Even though we have some great friends and loyal supporters here (like the guys from Die Selektion, our band's photographer Kai Fischer and the Klangfabrik DJs), we spread our activities a lot away from the city we live in – our label No Emb Blanc for example is in Berlin and NRW (North Rhine-Westphalia). We wouldn't be able to succeed as a band if we did it any other way.
The World is getting smaller after all. How did you get to work with Genetic Music/No Emb Blanc?
The internet offers various methods for worldwide networking. I have sent demos of our early recordings specifically to fitting labels, and Genetic Music/No Emb Blanc was the top of our wishlist, not only for their releases of bands like Martial Canterel, Ceremony etc.
We were really glad when the collaboration actually came about.
Have you already played concerts with bands you had previously been fans of? Is there a band you would absolutely love to share a stage with, more than any other?
We had the chance to play with Motorama twice, last November then also with Black Marble. I would really like to have a concert with The Horrors, since I'm a huge fan.
That doesn't sound impossible, maybe at a WGT or some other festival  in the future? Speaking of the feature, what are your plans for the next months? Recording new material or doing more live gigs?
Well, it would be awesome if that could work out sometime. Right now we are organizing a small tour for October and are also working intensively on new songs, but we haven't gotten to planing the next recording session.
Any chances you'll have more gigs outside Germany/Middle Europe?
We are about to set the dates for gigs in the Czech Republic, Austria, northern Italy and Slovakia. I would also like if we could play in France and Poland, it's always a very special experience to play outside of Germany.
Would you like to play overseas as well or is that too hard to coordinate with your private lives at the moment?
We'll play live in every place where people want to see us.  USA and Latin America would be fantastic, we have met some great people from that corner of the world.
While we all have day jobs, music plays the main role, so there would always be a way to realize such a thing if requests start coming in.
After this sentence nobody should still be too shy to invite you for their venue, I hope. How was last night's concert, by the way?
We played together with Canadian Minimal Wave band Police De Moeurs in Heilbronn. The crowd was kick-ass and there was a great atmosphere on stage. I also liked Police De Moeurs live very much.
Did you know each other before the concert?
No, but I hope we will meet again soon on tour.
Are there any side projects from XTR Human we should be looking out for?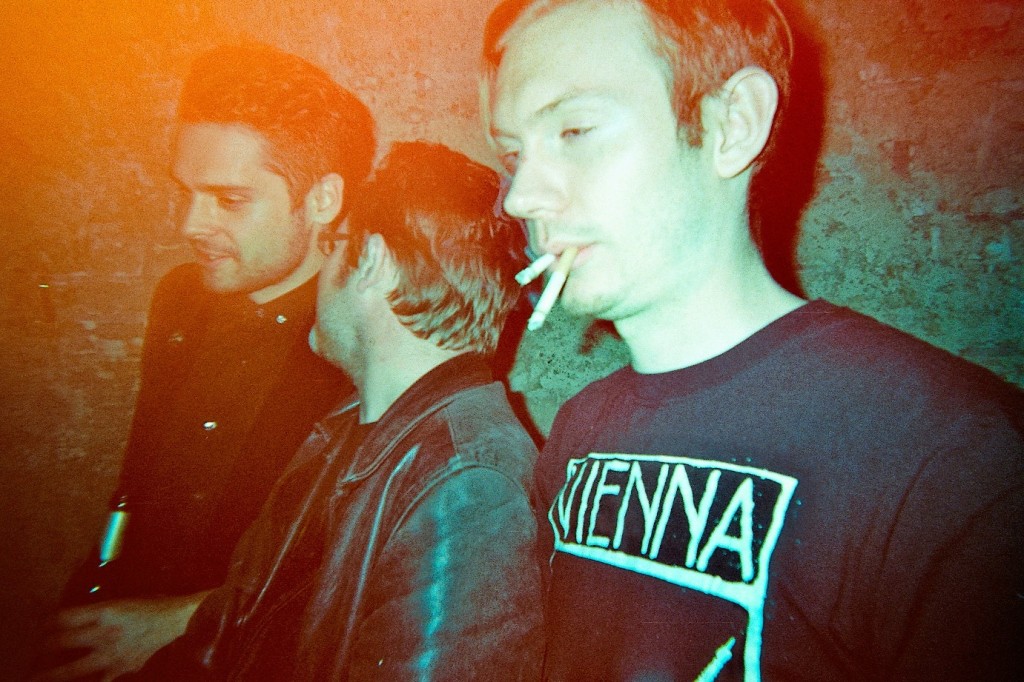 Mathias helps on the drums at Death of Abel (side project of Luca Gillian of Die Selektion), and I have a small Minimal Wave project named Violent Noon, but right now we concentrate mainly on XTR Human.
I found out about Violent Noon before but didn't know about the connection to Death of Abel. Interesting stuff though.
So, Johannes, thanks again for answering all these questions, I'm looking forward to catching up with you guys on your tour this fall, hopefully the schedule will be released soon. There's one last thing I'd like to ask: is there anything you might want to add, anything you want to give our readers along the way?
We are very thankful for all our friends and supporters.  Among these are (as already mentioned) Die Selektion, Kai Fischer, Gabriel Schütz, Lucas Gerstgrasser, Matthias Gephart, the Klangfabrik and many many more. I am sure we will meet a lot of interesting people to add to the list this summer and autumn.
---
We will keep you updated on the tour as the dates become official. Hopefully there will be also chances to see XTR Human outside of Europe.