Vancouver's post-punk quartet, ACTORS, manifest the gift of new music on this rare blue moon. Love U More is the first tune from ACTORS in a couple of years.
Fresh off their sophomore album Acts of Worship (coming 2021), the track embraces the bittersweet moments of loss with the anticipation of new possibilities. Buoyed by big bold beats, expansive synths and syncopated bass, the track is a triumphant return from the edge of the abyss. Produced, mixed and mastered by lead ACTOR Jason Corbett at his Jacknife Sound studio, the track is just a taste of what is to come.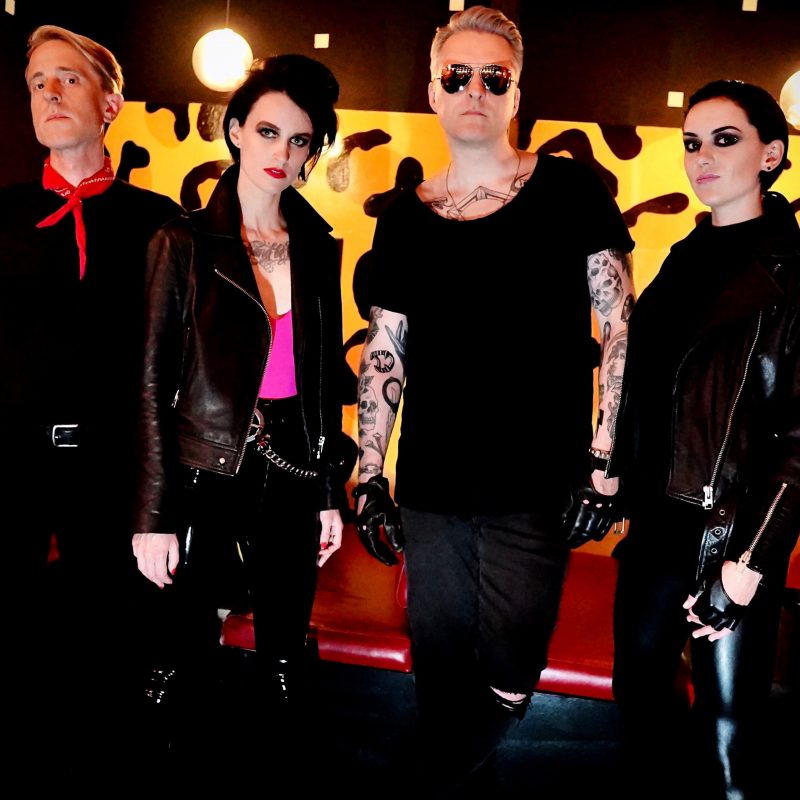 ACTORS borrows from the best of mid-80s synth-pop (earlier Simple Minds, Split Enz and solo Pete Shelley come to mind) but they surprise you by jumping out from behind a corner with a juicy vampire bite of sinister chords.
The track's video, directed by JUNO Award winning director Peter Ricq, took ACTORS' shadowy stylings and took it straight to the village of the damned as we watch a ghoulish, lurching zombie head toward the local concert hall. It's a fantastic collaboration.
ACTORS debuted in 2018 with It Will Come to You (Artoffact Records). The band then toured the USA, Canada, and Europe, hitting Terminus Festival, Wave-Gotik-Treffen, Cold Waves, Infest, and A Murder of Crows along the way,
Unwrap your fun size Snickers and view the creepy video here. Happy Hallowe'en!
Get the song on your favourite platform here