The New York City subway is forever a stage: a place of tragedy, a place of comedy, an echo chamber of crashing mechanical noises, a venue of free entertainment, a bucket of filth, and the scene for NightNight's emotionally haunting new video for the track "Leaves". The song is the next offering off the album Love Decayed.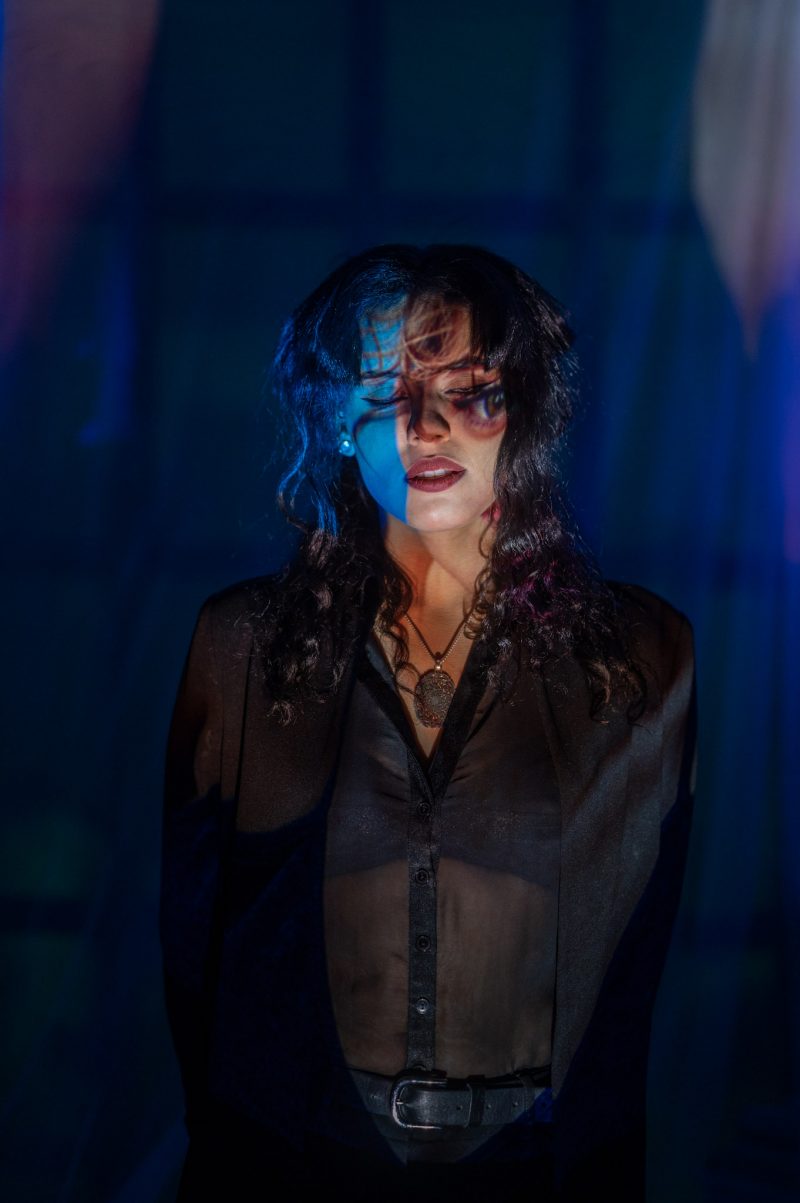 Following in the footsteps of synth and industrial music pioneers like Fad Gadget and Einstürzende Neubaten, mastermind Yasmin Maryam Haddad found inspiration in the environmental sounds of trains and construction equipment in the subway, combining them in the song's opening.
"While writing the majority of this album, I was struggling mentally," says Haddad. "This is one of the songs that isn't easy for me to listen to, now that I'm in a better place. While there is the glimmer of hope in it, I know that the hope wasn't real. Leaves was written half as a love letter and half as a goodbye to someone who might have never known I existed."
The moody black and white video for Leaves, directed by Melissa Rodriguez of Riot Girl Productions, takes Haddad underground in Brooklyn, quietly observing the surroundings: lovers, laughter, selfie-takers, readers, and the quiet introspection one feels on a long ride home at night.  The dramas play out, unnoticed by most, creating a sort of modern Jane Austen study of unspoken manners: each person silently in their own minds…a knowing glance…a missed connection. It's a unique New York experience.
Watch below:
"Love Decayed is my way of telling the story of a love after its failure… something that could have been, but never was. Every song explores some part of that struggle," Haddad explains. "When Sylvia [Massy] started this project, I came to her with the songs as complete as I could get them. When we recorded the vocals she insisted on not taking more than three takes. So, the words you hear on the record aren't assembled or contrived. It's real. I hope listeners can feel that… Especially people who are feeling isolated or unloved. That is how I felt when I wrote this, so I hope they know they aren't alone."
Love Decayed is out via Nocut Records on January 28th.
Follow NightNight: