Drastic Plastic Records have done it again, this time with a duo of limited vinyl reissues from The Damned
---
Machine Gun Etiquette is the third album by The Damned, and the first one without guitarist Brian James. "Damned, Damned, Damned", and "Music for Pleasure" defined punk, and became part of the soundtrack of the summer of hate (1977).  Despite Brian James leaving, and joining up with The Lords of the New Church, Machine Gun Etiquette helped define the post-punk genre.   Yes, this could be considered the bands finest album, with trademark songs like 'Love Song', 'Smash it Up', 'Melody Lee', 'Plan 9, Channel 7', and 'I Just Can't be Happy Today'. Machine Gun Etiquette's multi- layered songs incorporate ideas from a variety of movements and musical styles and then place them over simple and complex deliveries. Much wider in its perspective than The Damned's first two releases, Machine Gun Etiquette marks a defining moment in the evolution of underground music. It delivers a pleasurable listening experience that furthers one's appreciation of this deep, excellent, and genre-defying band.
• Mastered for vinyl by Masterdisk
• Faithful, updated rendering of original art printed at Stoughton Printing Co.
• Limited foil-numbered editions of 1,000 200-gram black vinyl and 1,000 150-gram opaque red vinyl manufactured for pristine sound at Quality Record Pressings
• Comes in European-style poly bag for protection and durability
TRACK LIST
A1 Love Song
A2 Machine Gun Etiquette
A3 I Just Can't Be Happy Today
A4 Melody Lee
A5 Anti-Pope
A6 These Hands
B1 Plan 9 Channel 7
B2 Noise Noise Noise
B3 Looking at You
B4 Liar
B5 Smash It Up (Part 1)
B6 Smash It Up (Part 2)
---
Every Damned record is different. And every one takes the band's signature sound in a new direction. The Black Album is no exception,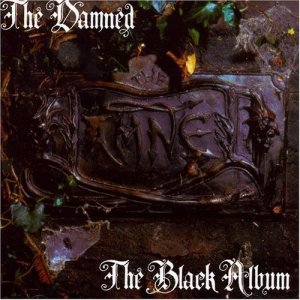 perhaps the band's most ambitious of its excellent discography.
This double LP follow-up to the superb Machine Gun Etiquette is the fourth full- length release by the British punk founding-fathers. The LP originally came out in July of 1980, making this its 24th anniversary.
This sprawling multifaceted masterpiece is comprised of traditional punk rock, dark lyrical introspection, haunting sounds, and one side of hard-edged live recordings. It further explores the musical boundaries The Damned were clearly eager to avoid rather than embrace.
From the songs opener, "Waiting for the Blackout," through "13th Floor Vendetta" (alluding to the movie The Abominable Dr. Phibes), to its side-length "Curtain Call," The Damned prove why they are the most referential and chameleon-like of all the original punk innovators. And why they remain one of the best.
• Mastered for vinyl by Masterdisk
• Faithful, updated rendering of original art printed at Stoughton Printing Co.
• Limited foil-numbered editions of 500 double LP 200-gram black vinyl 500 double LP 150-gram dark grey vinyl manufactured for pristine sound at Quality Record Pressings
• Comes in European-style poly bag for protection and durability
TRACK LIST
A1 Wait for the Blackout
A2 Lively Arts
A3 Silly Kids Games
A4 Drinking About My Baby
A5 Twisted Nerve
A6 Hit or Miss
B1 Dr. Jekyll and Mr. Hyde
B2 Sick of This And That
B3 History of the World Pt. 1
B4 13th Floor Vendetta
B5 Therapy
C1 Curtain Call
D1 Love Song [LIVE] D2 Second Time Around [Live] D3 Smash it UP (Parts 1 & 2) [Live] D4 New Rose [Live] D5 I Just Can't Be Happy Today [Live] D6 Plan 9 Channel 7 [live]