Gothic rock outfit Black Angel, helmed by the formidable Matt Vowles, serves up a cocktail of nostalgia with a twist of modern flair. Their latest toe-tapper, "Killer," hails from the soon-to-be-unveiled album Lascivious. Here, they pay homage to the vibes of the 80s, all the while sprinkling in some new dark-age spice.
Frontman Corey Landis isn't holding back on this anthem, showcasing a haunting narrative of an enchanting femme fatale. His robust vocal prowess is complemented perfectly by Maneesha Jones, whose voice adds layers of richness. The echo of the Sisters of Mercy lurks, especially when that chorus drops, supplemented by the ethereal touch of the synths.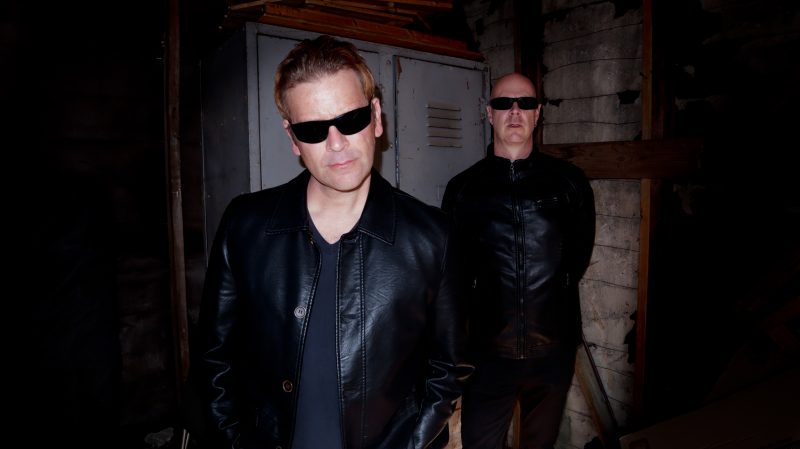 The unveiling of Black Angel's crimson-kissed video is a vibrant affair, drenched in reds, encapsulating the band's spirited act. It's nothing short of a gothic celebration, from the tantalizing chorus to the playful tambourine rhythms.
Watch the video below, but take heed, for its hooks are as captivating as the song's titular temptress!
With albums like 'The Widow,' 'Kiss of Death,' and 'Prince of Darkness,' Black Angel has solidified their stance in the international goth scene. Just a year after the acclaimed 'The Black Rose,' they're back with more to offer with Lascivious. This 10-track album delivers. Matt Vowles, pulling strings from behind, revisits the ambiance of their 'Kiss of Death' period, blending deep orchestral nuances with influences from Siouxsie, Bauhaus, The Mission, The Cult, and more.
Pre-orders for the band's fifth album start today, with the album set for release on October 6th. Lascivious can be snagged on CD or digitally. For those who are vinyl enthusiasts, fear not; an LP release is on the horizon. And for those eager to see Black Angel live, there are whispers of a tour later this year.
Order Lascivious here.
Follow Black Angel: