NYC-based and Chicago-raised alt-pop artist Jonny Polonsky presents his new video for 'Sign in The Window', directed by legend Paul Elledge (Rolling Stone, Forbes) and edited by Neal Ostrovsky. Polonsky has just released his new album 'Kingdom of Sleep'. We earlier premiered another Ellidge-created video for 'Ghost Like Soul' featuring Cedric Bixler-Zavala (The Mars Volta/ At The Drive-In).
"This video was directed by my old friend Paul Elledge. He's done videos, album art, and photos for Smashing Pumpkins, Ministry, and countless other bands. He also directed the video for my song Ghost Like Soul, as well as other videos of mine, plus lots of my album covers. We made the video last November in Chicago, back when you could go anywhere. It was 35 degrees and the heater in the car didn't work. It was brutal in a first world kinda way, and we had fun regardless of the weather," says Polonsky.
Watch the video for "Sign in the Window" below:
The 'Kingdom of Sleep' LP is Polonsky's sixth album, following 'Fresh Flesh' (2018), recorded at Rick Rubin's studio and involving Mark Lanegan (Screaming Trees, Queens of the Stone Age) and Kevin Haskins of Bauhaus, Love and Rockets, and Tones on Tails fame.
Over the past two decades, he's had a huge history weaving in and out of celebrity-land, having toured, recorded or otherwise collaborated with (among others) Tom Morello (Rage Against The Machine), Pete Yorn, Neil Diamond, Dixie Chicks, Minnie Driver, Johnny Cash and Donovan, he is back with new original material as a solo artist. Self-produced by Polonsky, this LP was mixed and mastered by Mike Tholen (Chris Connelly, Revolting Cocks).
His early DIY demos led to support from Reeves Gabrels (David Bowie, Tin Machine), Marc Ribot (Tom Waits, Elvis Costello), Zander Schloss (Joe Strummer, Circle Jerks) and John Zorn. Reeves Gabrels' introduction led to Frank Black support, representation by Pixies manager Ken Goes, and Frank Black producing a demo recording, which led iconic record producer Rick Rubin to sign Polonsky to American Recordings.
Following 1996's critically-acclaimed debut album 'Hi My Name is Jonny', Polonsky toured with Frank Black,  did the Lollapalooza summer tour, supported Audioslave on their North American tour, formed the short-lived Big Nose with Brad Wilk and Tim Commerford (Rage Against the Machine, Audioslave), and collaborated with Maynard James Keenan (Tool, A Perfect Circle) for Puscifer, with whom Polonsky wrote, recorded and toured from 2007 to 2010. Rich history!
About 'Song in The Window' Polonsky comments: "The song itself was originally written several years ago when I was living in LA. It's a nocturnal number, a small, moody epic in the vein of Arcade Fire or the Pixies. It reminds me of what it felt like to be going down Mulholland Drive late at night in the summer with the windows rolled down, smelling the jasmine."
"Some songs take a lot of coaxing and utilization of craft, even some (gasp!) planning or forethought. For this one though, I was playing guitar in bed one night and it just appeared. The song is a kind of yearning for transcendence, that feeling of knowing you're on the threshold of new beginnings or a new way of being. It's a thrilling and terrifying place to be. The world you were familiar with is no longer and the new one has yet to appear. You're floating in space, feeling rootless and vulnerable, but you know deep in your core that everything will be okay if you can just relax and surrender to what's happening."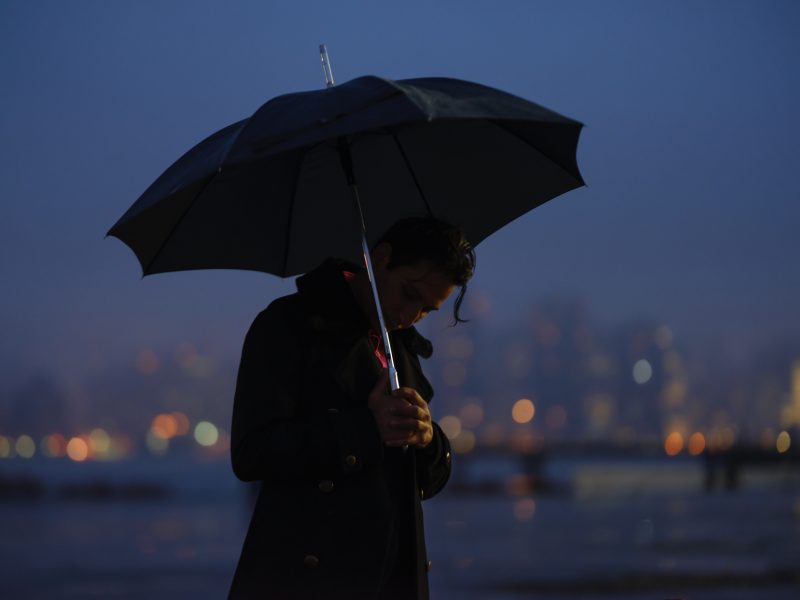 Polonsky writes interstellar anthems for a new generation of mindfreaks. Songs of sex and death and love…hymns of despair and transcendence. A celebration of what it feels like to be human; from the exalted, grandest moments of euphoria and bliss, to the universal pain of loss and letting go. Beauty at every turn.
"This album came together as most of my records – gradually. I'm always writing and recording, and after awhile, I notice a unifying theme or atmosphere kind of pokes its head up. The songs that want to be grouped together raise their hands and volunteer for service, nothing is very consciously calculated on my end. I was listening to a lot of Cocteau Twins, I got heavily into them while writing and recording these songs," says Jonny Polonsky.
The 'Kingdom of Sleep' LP is out now, available everywhere digitally, as well as on CD and clear vinyl with gatefold sleeve. It can be ordered at jonnypolonsky.com/music
Your new album 'Kingdom of Sleep' is diverse and impressive. Thanks for speaking with us. Where are you writing from today?
Thank you. I appreciate the opportunity to talk with you. I'm in my bed, in Brooklyn NY. Please tell us about your new record.
Is there an overall thematic you are exploring on this album?
I don't generally operate with overall themes, though they might become apparent after the fact.
I'm always writing and have tons of different material that can go in a lot of different directions, stylistically and mood-wise. The album sort of forms itself.
I just go with what feels most natural and exciting at the time, what I feel compelled to work on and release. I just sort of allow myself to be directed.
Most of this record was made on my laptop in my apartment in Brooklyn in the summer and fall of 2019.
I play all the instruments, with the exception of a couple tracks. Sign in the Window was started in Los Angeles with the band I had there, recorded just before I moved to New York.
"You Turn Me On" has my old friend Matt Walker (Smashing Pumpkins, Garbage) playing drums. And Cedric from At the Drive-In/The Mars Volta does a spoken word bit on Ghost Like Soul, which is the opening number.
The videos for 'Ghost-Like Soul' and 'Sign in The Window' are intriguing, yet very different in every way. I'm betting that you had fun making them? Tell us about this.
"Sign in the Window" was kind of a pain because it was 30 degrees outside. Half the video I'm on the street, and half I'm driving in an old El Camino with no heat. But an old, dear friend, Paul Elledge, directed the video and it's always great to work with him and hang out. So it was kinda fun but it was pretty cold.
"Ghost Like Soul" was a blast to film. Directed again by Paul Elledge. We filmed it in Chicago at the Metro, a legendary music venue. It was actually filmed upstairs at an old, decrepit theatre above the main concert space that they only use for special events once in a blue moon. It has a fantastic look and mood to it, very David Lynch.
The little theatre is reputed to have a ghost in there, somebody hanged themselves about 25 years ago. No ghost sightings, unfortunately….
What inspired your lyrics on these particular tracks?
"Ghost Like Soul" started out with me messing around with the music. I recorded the track and was really just goofing around with synth and drum machine sounds. I forced myself to finish the music and then the words all came spontaneously so I laid down a vocal.
The spoken word came to me as I was lying in bed one night trying to go to sleep. I had wanted to do a spoken word bit in a song for awhile, like Elvis or Nick Cave would do. It's a very early rock and roll thing to do, which is a period I really love, so I was psyched I found a way to make it work.
Cedric Bixler-Zavala (At the Drive-In/The Mars Volta) is a friend from when I lived in LA. I asked him to do the spoken word along with me and he graciously obliged.
"Sign In the Window" I wrote on an acoustic guitar in my bed one night when I was living in Los Angeles. I guess there's a lot of activity in my bed! The verses are kind of vaguely about a girl I was seeing at the time. The choruses I don't know what they mean, they just popped up.
Bob Dylan has a song on New Morning called "Sign On the Window". I probably stole it from him.
And now that I mention it, I realized after writing "Ghost Like Soul" and wondering what that title means or where it could have come from, that Dylan sings a line about "your ghost like soul" in "Sad Eyed Lady of the Lowlands", which is one of my favorite tunes. I think Bob has said all the words that exist, and the rest of us are left to rearrange his lyrics at will.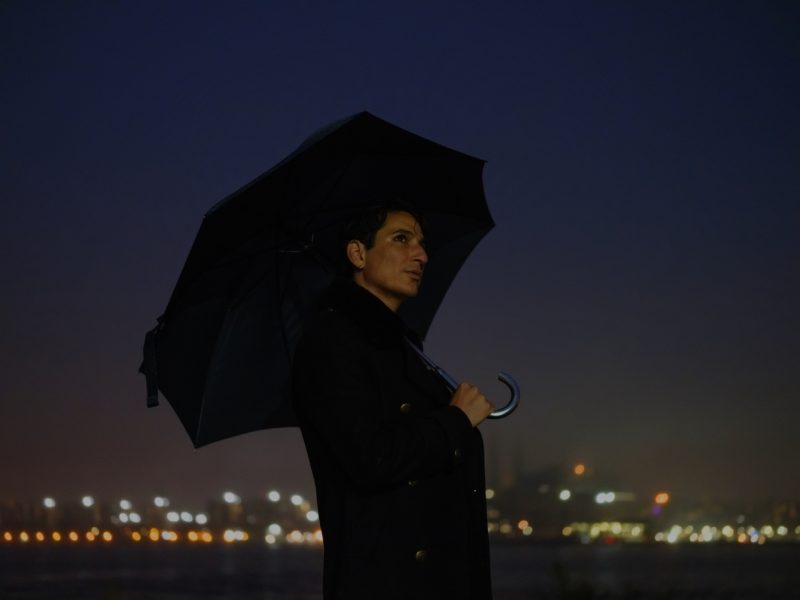 What inspires you to create music, either musical or otherwise?
Making music and writing songs is so many things. It's cathartic, it's fun, it's challenging, it keeps me sharp and paying attention to myself and the world, it keeps me engaged with unseen forces that run through all of us.
I want to remain open and vulnerable, I wanna feel everything like a child does and for me, music is the best thing to stay in that realm. It's medicine. It's a form of prayer. It's a way of positively affecting yourself and the world around you, to contribute something meaningful and beautiful—to emit something rooted in creativity and life and love in a world that's so corrupt and off track and out of tune.
Tom Waits says making music is something interesting to do with the air. Joe Strummer said that the main purpose of punk is that it gave a lot of people something to do.
All of the above.
How are you dealing with life under lockdown? Has it been good or bad for your creativity?
It's good days and bad days, like everyone else. There are periods where I feel super energized and creative and I write and record a lot. And many days when I have breakfast at 3pm and wonder why no one gave me a medal for taking a shower.
But I keep things in perspective, I have it very good. Many, many people are unable to pay their rent, or buy food, many people on the front lines risking their lives, many people getting sick or dying, obviously.
I can handle being cooped up. It's not so different from how I normally operate. I'm an optimist, and nothing stays the same forever.
I understand that you managed to squeeze in a European tour just before this coronavirus situation. What were the highlights of this tour for you? The whole thing was a highlight. I was just so thrilled to go over there. I've played in Europe many, many times over the years, but it was my first time touring there on my own music. People were really friendly and receptive and enthusiastic.
It all came together because of a guy named Otto-Jan Ham, who is a reality tv celeb and former DJ in Belgium. He's a big fan of my music, wrote me on Instagram last summer and he put the entire tour together. I just flew over and strummed some chords. It was awesome. I'm glad I was able to do the shows and get home safely.
I see you've been getting great feedback for your music so far. It must be challenging to get the word out these days. How is that going?
Good! Shauna at Shameless Promotion PR is awesome to work with. People have responded really well to this record, which is very cool. I do what I do regardless, but it's pretty thrilling when other people get excited about it too.
There's a huge list of household music names peppering your biography as an artist – Johnny Cash, Neil Diamond, Tom Morello, Maynard James Keenan, Pete Yorn, Dixie Chicks, Minnie Driver and Donovan. Pretty impressive. What is it like to be involved with so many other artists' projects versus creating and performing your own music? How do you strike a balance?
I haven't worked with anyone for years, so there isn't a balance that needs to be struck. And even when I was playing with other people, I was still making solo records and playing shows. It's just playing music with other musicians. It's easy.
I like doing that stuff. It's fun to fit into someone else's musical world and figure out what works, what's appropriate. I like learning new things and seeing the world through someone else's perspective. It's inspiring and keeps things interesting.
What's next for Jonny Polonsky?
I'm writing and recording some songs for a new record.
Plus, it's almost 3 so I'll probably have some breakfast.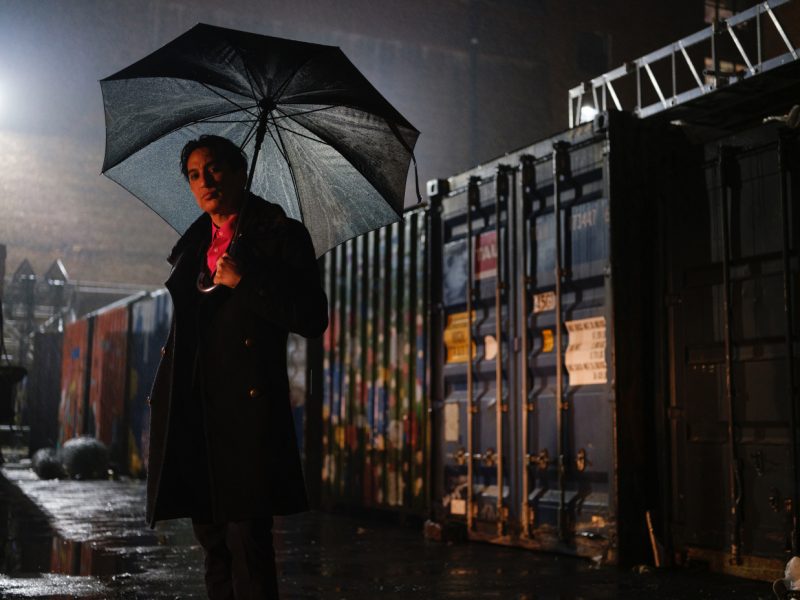 VIDEO CREDITS
Written, produced, engineered, composed and sung by Jonny Polonsky
Vocals, guitars and keyboards: Jonny Polonsky
Bass: Katie Burden
Drums: Matt Hankle
Basic tracks recorded by Josiah Mazzaschi at Cave Studios; Los Angeles, CA
Overdubs recorded by Jonny Polonsky at Ground Round Sound; Brooklyn, NY
Mixed by Mike Tholen
Video directed by Paul Elledge
Edited by Neal Ostrovsky
Photos by Jason Robinette
Keep up with Jonny Polonsky