My heart is dying
Things will never be the same
But I add fuel to the fire
As it burns desire
We become eternal flame
The classic Canadian band, Psyche, is one of the underground's most prized treasures. With their steadfast dedication to synthesizers and dance music, the duo of the Huss brothers, Darrin and Stephen (who sadly passed away in 2015), wrote underrated songs that merged Depeche Mode's pop sensibility with Soft Cell's untamed experimentation. Tracks such as "Eternal," "Unveiling the Secret," "Uncivilized," and "The Saint Became a Lush" have all become staples at dark 80s nights and in DJ sets all over the world.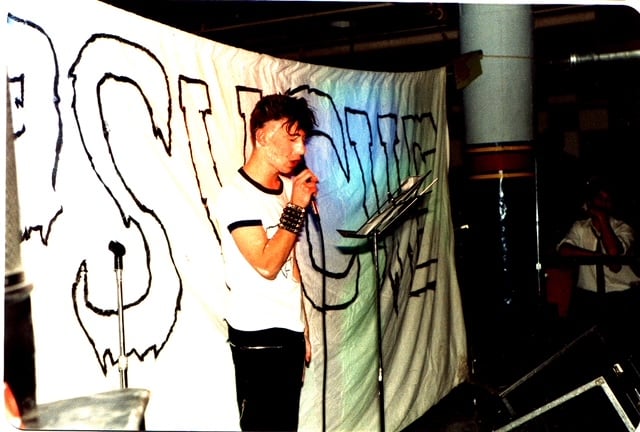 But the band's history is not all synthpop. When they began, the third member was future Skinny Puppy member, Dewayne Goettel. This early iteration in 1982 and 1983 was raw, visceral and completely original. Watch an early performance of the band with Goettel below:
Now four decades out from their first live performance ("We actually started under Psyche at the end of 1981, but I'm sort of considering this date where we got into a larger festival event as the major debut. November 1982," notes Darrin Huss), the band's "Holy Trinity of Dark Synthpop" albums that include Insomnia Theatre (1985), Unveiling the Secret (1986), and Mystery Hotel (1988) remain to be a collection of some of the greatest—and underrated—synthpop of the Eighties. Their first memorable show was on November 21st, 1982 in Edmonton, Alberta for West Watch! at the afterhours spot, Krieg.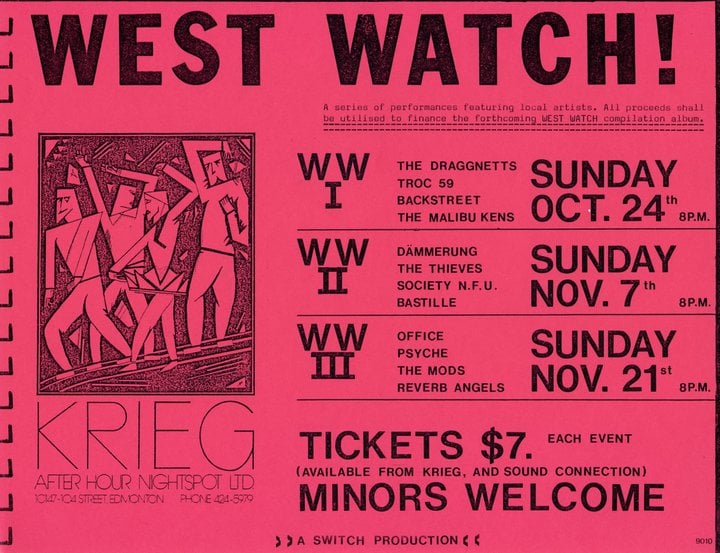 It will be nearly to the day that Psyche returns to the North American shores (Huss currently lives in Germany) for Sanctum Festival in Chicago and Flesh & Steel in NYC (dates and links below). Read more of our interview with Huss from 2017 on Unveiling the Secret.
Sanctum Festival – November 25th in Chicago
Flesh & Steel – December 1st in NYC