When I start to dream I see your Silhouette
Another broken smile I can't forget
Hazy memories inside a crystal ball
another rendezvous for us to fall
Hailing from Phoenix, AZ Death Disco Darlings Paper Foxes are a young band that fuses elements of New Wave and Post-Punk in a melodic melange of old-school sounds resonating with a warm production. Featuring sighing keytar synths, nostalgic guitars, and drums coated in gated reverb, their music is encapsulated perfectly in their retro-laden video for "Crystal Ball".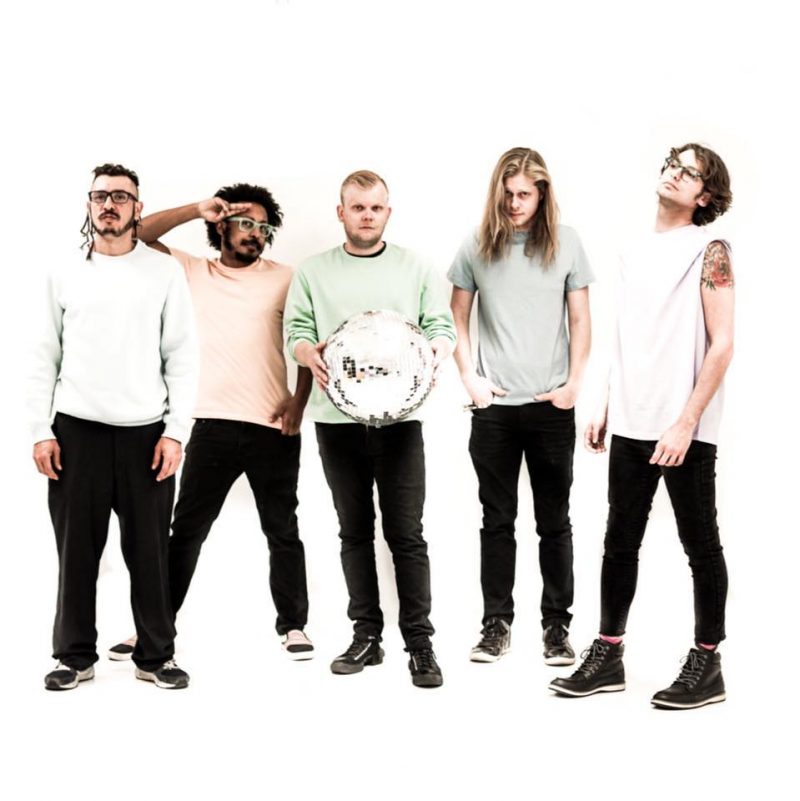 Wire-framed and saturated CRT monitors and scan-lined TVs adorned a neon-tinged room where a birthday boy plays a game akin to Rad Racer or Outrun, only to get sucked in. All seems lost, but his girlfriend comes to his rescue, reuniting with him in the game. This is laterally reminiscent of A-HA's iconic video for "Take on Me", but here Paper Foxes start a newgame+ with the classic music video idea.
Watch the video for "Crystal Ball" below:
Earning quite the favorable impression in 2019 with the release of their debut album produced by the legendary Bob Hoag, Paper Foxes' brand of new-romanticism and new wave sound has garnered a well-earned reputation resulting from their energetic and emotional live performances. Made up of CJ Jacobson (vocals, guitar), Patro Gaston (synths), Oliver Lemke (guitar), Robert Ciuca (bass) and Henri Bernard (drums) Paper Foxes are best known for their lustrous synths and pulsing basslines. In 2019 Phoenix New Times wrote "Paper Foxes debut album is the best mashup of new-wave and disco since Blondie". After securing licensing agreements with Netflix, MTV and E!TV, they have begun work on their sophomore release due in 2022.
Find Crystal Ball over on Paper Foxes' Bandcamp page here.
Follow Paper Foxes: